An Huihou:Half-century Attachment to the Middle East
"China's international prestige has helped us overcome many dangers and difficulties. Some colleagues joked that our Chinese faces were passports."
In January 1965, An Huihou, who then worked at the Chinese embassy in Burundi, faced the first severe test of his diplomatic career. Seeing the five-star red flag slowly being lowered from the flagpole in front of the embassy made his heart heavy.
A year before, he and three other staff members left for Burundi with the mission to establish a Chinese embassy in the country. It was the first time he had ever left China, marking the beginning of his diplomatic career. However, he never expected that soon after the embassy opened its doors, Burundi, under pressure from some Western countries, announced that it was breaking off diplomatic relations with China and asked embassy staff to leave the country as soon as possible.
Before leaving, the Chinese ambassador to Burundi held a solemn flag lowering ceremony with other staff members in the embassy and took the five-star red flag back to the motherland. Such a breaking-off of diplomatic relations had never before happened in the diplomacy history of the People's Republic of China.
"This incident was a great test for me as I was just starting my diplomatic career, but it reminded me that New China's diplomacy has a long way to go and that we just needed to keep moving," An surmised.

"Chinese Face as a Passport"

The Middle East region mainly refers to Southwest Asia and part of North Africa. An Huihou had been dealing with the region's affairs for half a century across diplomatic posts in Chinese embassies in eight countries including Algeria, Egypt, Palestine and Mauritania. The situation in the Middle East has been unstable for a long time, and diplomatic work there has been tricky and faced enormous challenges.
In September 1988, An Huihou assumed the office of Chinese ambassador to Algeria, the first time he was appointed an ambassador. Only 20 days later, however, major riots broke out in the capital Algiers that almost paralyzed the city, severely affecting traffic and spreading to other areas.

One day, Ambassador An had to leave the embassy for work. On the way back, he encountered a group of young men holding big sticks and wearing black scarves, charging at his car.
"I told the other staff in the car not to panic, because we had the five-star red flag on the car," An recounted. He asked the driver to slow down and roll down the car windows at the same time. "They looked at me, recognized the vehicle of the Chinese embassy, and let us pass," he grinned. "China's international prestige has helped us overcome many dangers and difficulties, which is very important for the smooth operation of our diplomatic work. Some colleagues joked that our Chinese faces were passports."

In the 1960s, An Huihou witnessed the construction of Friendship Port as he was working at the Chinese embassy in Mauritania. "Mauritania's economy was relatively undeveloped at that time," he said. "After establishing diplomatic relations, we provided a lot of support and assistance to Mauritania including dispatching medical teams." The first medical team was from Harbin in northeastern China's Heilongjiang Province, where the winter temperature could reach minus 30 degrees Celsius, but it was 40 degrees Celsius when they arrived in Mauritania, a 70-degree difference. However, the medical team overcame many difficulties and enjoyed a good reputation among the local people.
Before it established diplomatic relations with China, Mauritania lacked a port, and all imports and exports were transported through Senegal. After the establishment of China-Mauritania diplomatic ties, the Chinese government decided to aid Mauritania to construct Friendship Port despite the extreme difficulties with its own economy.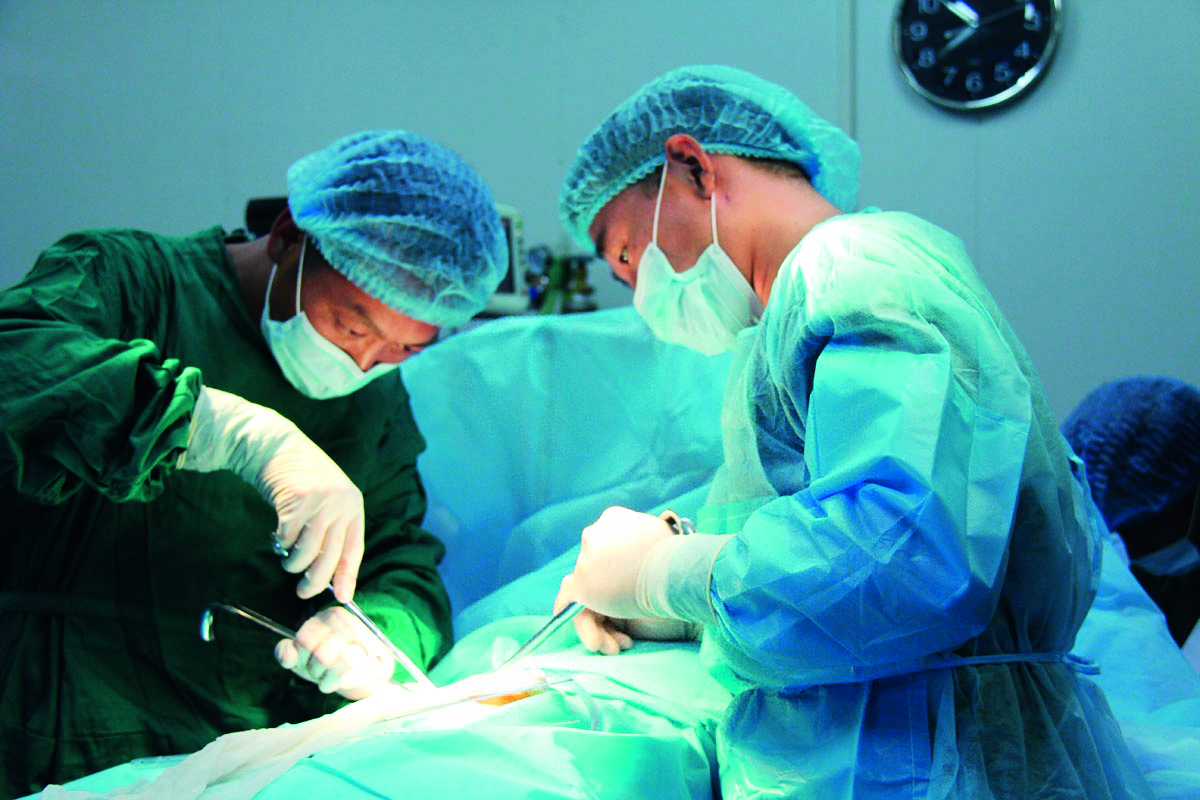 Friendship Port has been handling 90 percent of Mauritania's imports and exports since completion. It has been tremendously significant to the country's economic independence and development. To this day, people in Mauritania are still grateful for China's aid in building the port.
The People's Republic of China has established diplomatic relations with 22 Arab countries, from Egypt in 1956 to Saudi Arabia in 1990. In Ambassador An's view, the development of China's relations with Middle Eastern countries over the past more than 60 years clearly reflects that China's foreign policy has cautiously observed the international situation and kept pace with the times. The origin of contemporary relations between China and Arab countries should be attributed to innovations in diplomatic concepts in the early days of New China.
In the 1960s, during his tour of African and Arab countries, then-Chinese Premier Zhou Enlai announced the five principles guiding China's relations with those countries, based on the Five Principles of Peaceful Coexistence. The principles exerted far-reaching influence, not only creating a new situation for China's diplomacy, but also playing a major role in restoring China's lawful seat in the United Nations.

Highlighted Moments

Egypt was an important stop of An's diplomatic career. In 1956, Egypt became the first Arab and African state to establish diplomatic relations with China. In December 1998, An arrived in Egypt as Chinese ambassador to the country. He considers the signing of a joint communiqué on establishing a strategic cooperative relationship between the two countries one of the greatest highlights in his entire diplomatic career.
In January 1999, then-Chinese Foreign Minister Tang Jiaxuan visited Egypt. During his visit, he proposed that China-Egypt relations be further strengthened and developed in the coming century, after review from a strategic perspective by leaders of the two countries. Minister Tang's idea was applauded by the Egyptian side. Then, both countries discussed this issue on many occasions. Ultimately, China drafted a joint communiqué based on the talks.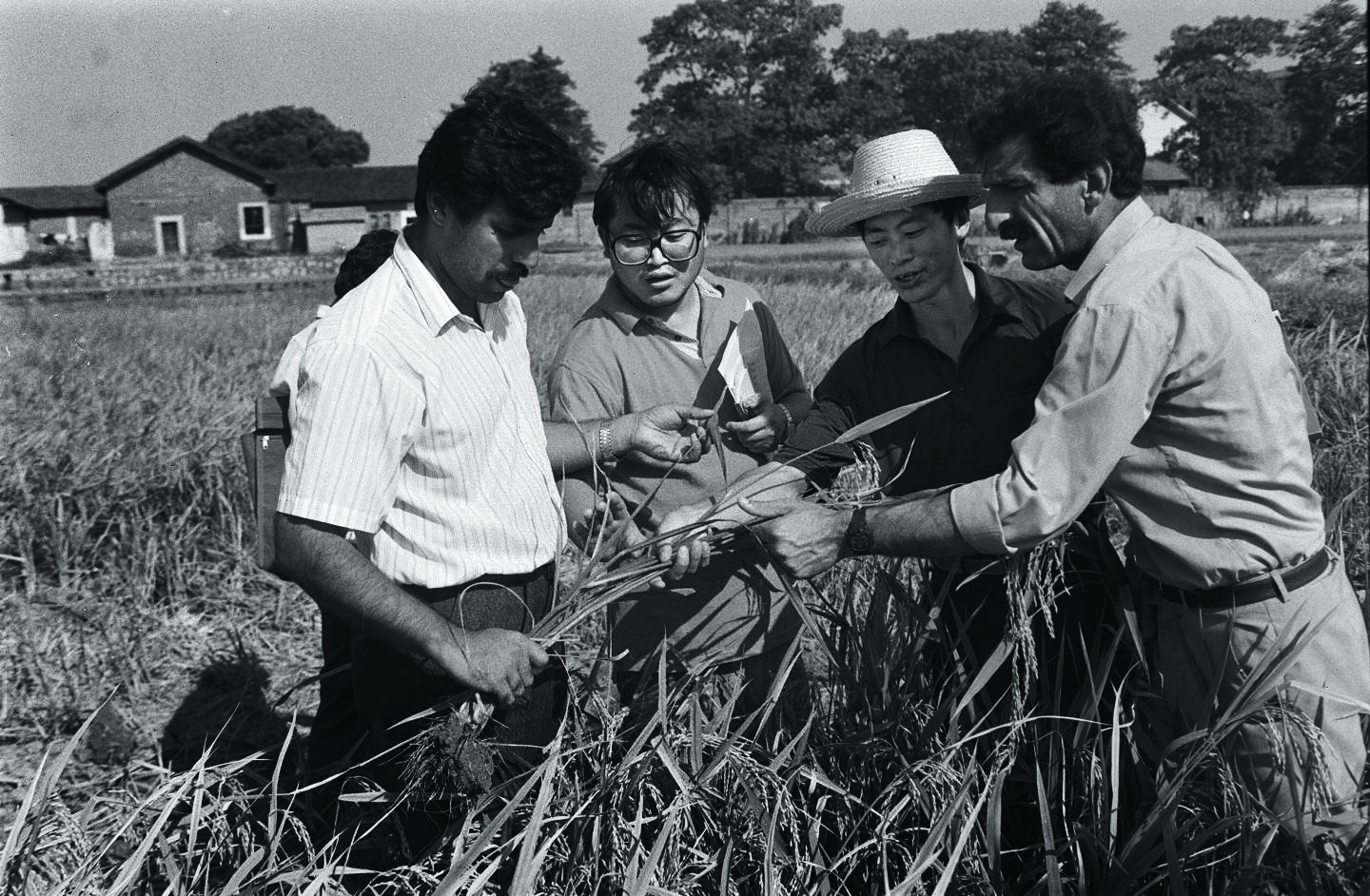 The text of the joint communiqué was first checked and discussed by the Department of West Asian and North African Affairs of the Ministry of Foreign Affairs of China and the Egyptian embassy in China. Later, Ambassador An was appointed to finalize the text with the Egyptian Ministry of Foreign Affairs in Cairo. "The Egyptians were happy with the draft of the joint communiqué and hardly made any changes to it," An revealed. "After two or three consultations with then-Egyptian Assistant Foreign Minister for Asian Affairs Nagi Al-Ghadrifi, we successfully finalized the text."
On April 5, 1999, then-Egyptian President Hosni Mubarak visited China for the seventh time. An Huihou, as China's ambassador to Egypt, returned to China early to meet the Egyptian president when he arrived. The most important outcome of Mubarak's visit was the signing of a joint communiqué announcing that China and Egypt would establish a strategic cooperative relationship oriented to the 21st century.

President Mubarak made his first visit to China in 1976 as Egypt's vice president. Over the following three decades, he visited China a total of nine times and met with several generations of Chinese leaders, including Mao Zedong, Zhou Enlai, Deng Xiaoping, Jiang Zemin and Hu Jintao. "During his time in China, President Mubarak said he felt cordial and relaxed compared to his time spent visiting other major countries," recalled An.
"Egypt is one of the most important countries in the Arab world and maintains great influence in the Middle East," An stressed. "The establishment of the 21st century-oriented strategic cooperative relationship between China and Egypt has not only promoted political and economic cooperation between the two countries, but also improved the development of relations between China and the Arab world."
Looking back at his decades-long diplomatic career, An Huihou gets emotional. "When the People's Republic of China was founded in 1949, I was only 11 years old," he explained. "I'm 81 now and have been engaged in diplomacy for most of my life. From the hard and struggling early days after its founding to today with the country's unprecedented access to the center of the world stage, China's diplomacy has completed a magnificent journey over the past 70 years. I firmly believe that in the future, China will make greater contributions to building a new type of international relations and a community with a shared future for humanity." 
An Huihou was born in 1938 in Wuhan, Hubei Province. He graduated from the French Translation Class of Beijing Foreign Languages Institute (today's Beijing Foreign Studies University) in 1963 and was dispatched to Africa as a diplomat in 1964. He consecutively served as Chinese Ambassador to Algeria (1988-1991), Chinese Ambassador to Tunisia and Palestine (1991-1993), Director-General of the Department of West Asian and North African Affairs of the Ministry of Foreign Affairs, Chinese Ambassador to Lebanon (1996-1998), Chinese Ambassador to Egypt (1998-2001) and other posts. In July 2012, he became an honorary research fellow of the China Institute of International Studies, director of the China Foundation for International Studies and Academic Exchange and a council member of the China-Arab Friendship Association.