Belt and Road Forum: Turning a New Page for World History
"It is an exciting new phase in world history. Even though transitions occur gradually, the Belt and Road Forum was one of those moments when you perceive the shifting shape of global order."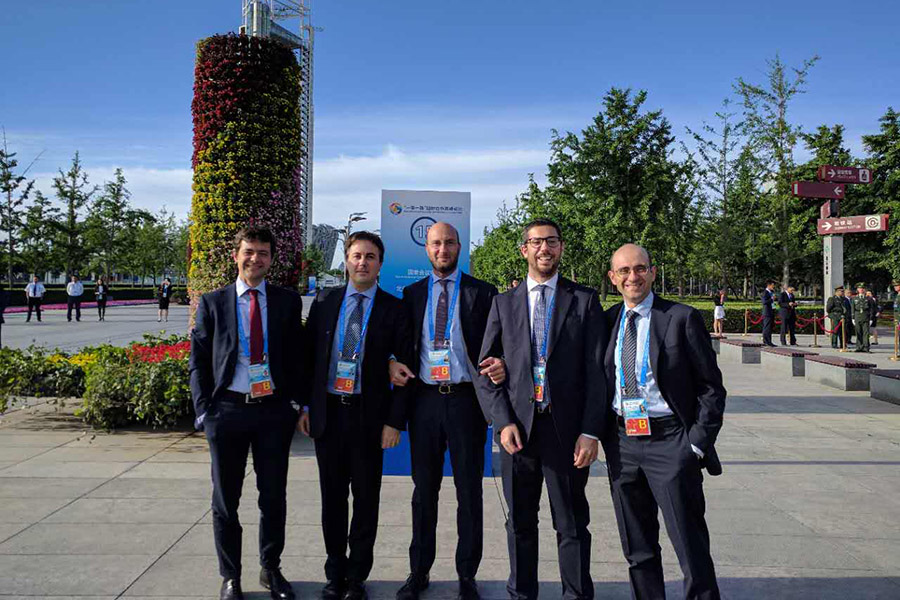 "History is our best teacher." Chinese President Xi Jinping envisioned a path leading to friendship, shared development, peace, harmony and a better future, harking back to the glorious ancient Silk Road, in his opening speech at the Belt and Road Forum for International Cooperation on May 14.
"The speech contained extensive references to an oft-forgotten past that already bound the Eurasian space together across the ages," said Giovanni Andornino, an associate professor at the University of Turin in Italy.
"China's desire to reinforce other countries' regional strategies for connectivity is a potential game-changer for growth in Asia and for the advancement of agendas that can foster human development from the Atlantic to the Pacific," he added.
At the two-day forum held in Beijing, some 1,500 delegates from over 130 countries, including 29 foreign state leaders and heads of government, gathered for the unveiling of a grand plan for interconnected development and sustainable growth. Andornino said he was happy to note Italian Prime Minister Paolo Gentiloni's presence at the forum.
"It is a moment of great responsibility. The Belt and Road Initiative is premised upon China's wisdom and capacity to generate opportunities for win-win growth," said Andornino. "It is an exciting new phase in world history. Even though transitions occur gradually, the Belt and Road Forum was one of those moments when you perceive the shifting shape of global order."
According to President Xi, 68 countries and international organizations have signed Belt and Road cooperation deals with China, many of them during the Forum, with the aim of carrying forward the Belt and Road Initiative. An outcome list of more than 270 items was formulated at the Leaders' Roundtable Summit of the Forum.
"The previous Silk Roads existed at times of peace and stability, but today flashpoints and structural fissures in the global order are clearly visible. The Belt and Road Initiative will have to mitigate and contribute to overcoming these challenges for successful implementation," Andornino added.
"If China can lead processes that spur human development, peace and stability across Eurasia, she will have gained trust and contributed immensely to her own future and that of the world."