Building a Top-Notch Tourism Island
The push to build an international tourism island has inspired Hainan to set a goal to become a world-class tourist destination, which presents a prime opportunity for the island province to reach world-class standards comprehensively through learning advanced international experience and upgrading its tourism services.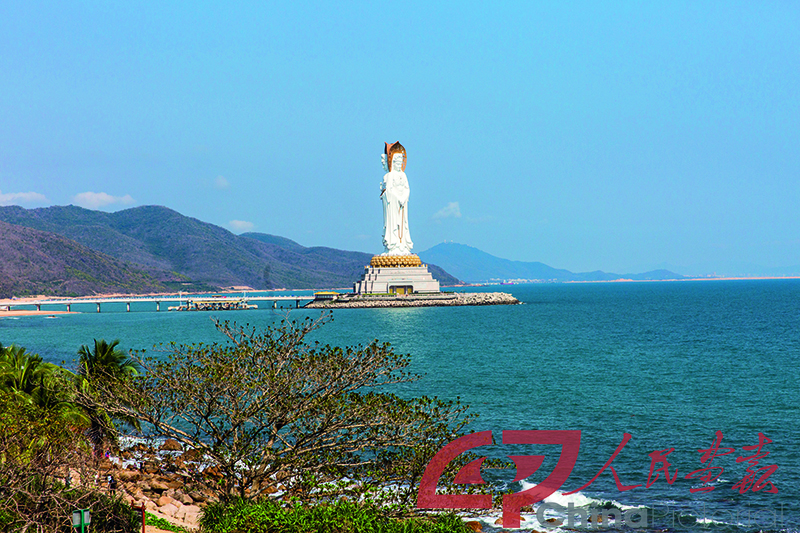 As the southernmost province in China, Hainan takes pride in its advantageous natural tourism resources, such as sunshine, seawater, beaches, green vegetation, clean air and rich ethnic customs.
In January 2010, China's State Council released the Opinions on Accelerating the Construction and Development of Hainan International Tourism Island, which set 2020 as the deadline for Hainan's tourism service facilities, management and service levels to reach internationally accepted standards and for Hainan to become a top-notch holiday destination.
In fact, the construction of Hainan International Tourism Island has become part of the national strategy.
Diversified Tourism
Hainan has enjoyed multiple favorable policies which have enormously enhanced the development of local tourism.
Over the last few years, Hainan has seen great progress in sectors including large-scale supporting facilities such as urban complexes, parks, and museums in addition to rural tourism, featured towns and cultural and creative industries.
In March 2017, the Hainan provincial government issued the Hainan Tourism Development Plan (2016-2020), proposing to capitalize on Hainan's three major strengths—ecological environment, special economic zone and international tourism island destination—to accelerate the campaign to build Hainan into a demonstration tourist province for the rest of the country.
Among the many tourist attractions in Hainan, Tianya Haijiao, or the End of the Earth and the Edge of the Sea, might be the most enchanting. It features tropical views of coconut trees bathing in the setting sun.
According to Zheng Conghui, deputy general manager of the tourism development company in charge of the scenic spot, his company has launched a series of aquatic tourism activities such as yacht sightseeing and motorboat trips as well as wedding facilities to make the scenic spot more attractive.
"We have developed tourism products that require participation and produce experiences to promote our long-term development," Zheng explains.
Sanya Paddy Field National Park, another popular tourist destination, which officially opened on January 24, 2018, is highlighted by landscapes of rice fields and seascapes, supplemented by a dinosaur science base.
Under construction are differentiated, new tourist attractions such as the Yuan Longping National Rice R&D Center, named after the "Father of Hybrid Rice in China," the Wetland Reserve for Egrets and an Experience Zone for Low-altitude Flight.
"These are cutting-edge tourism products," illustrated Jiang Haiyan, executive deputy general manager of Sanya Paddy Field National Park. "Our new model features an integration of different segments such as farming culture, popular science education and agricultural experience, which merges rural development with agricultural tourism."
Hainan has also diversified its tourism with more creative cultural campaigns such as the Sanya International Music Festival, which was first launched in 2017 and is now scheduled twice a year, and Sanya Atlantis, a world-class tourism complex, which opened in April 2018. And transportation facilities have greatly improved, highlighted by a high-speed railway circling the island and a new offshore airport in Sanya.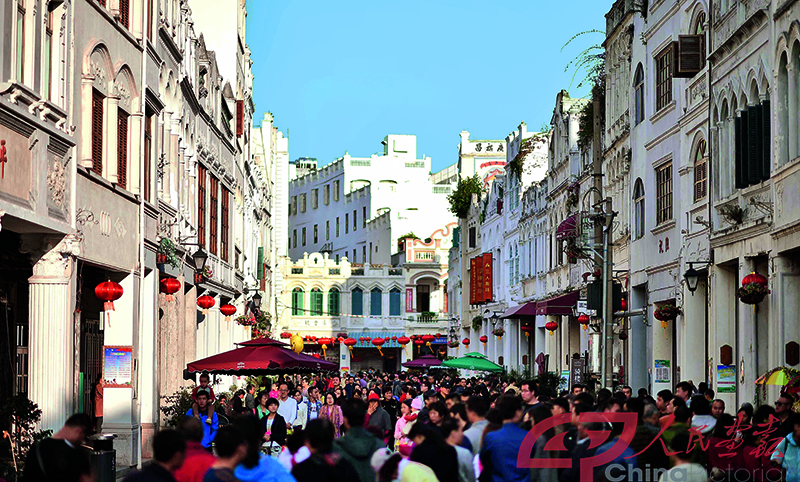 Improving Tourism Software
In March 2011, China's Ministry of Finance published the Pilot Implementation Plan of the Offshore Duty-Free Shopping Policy on Hainan Island, making Hainan the fourth island in the world to offer offshore duty-free service, which has served as a strong impetus for Hainan's tourism consumption.
Over the past seven years, the local government has frequently adjusted its offshore duty-free policies based on type of goods, shopping quotas and shopping time limits, further unleashing great potential for consumption. These policies have been acclaimed for their effectiveness and influence during the campaign to build Hainan into an international tourism island.
Statistics from the Haikou Customs show that by the end of January 2018, two duty-free shops under its supervision in Sanya and Haikou had earned a total of 31.48 billion yuan in cumulative sales, with 10 million shopper visits.
In 2012, Sanya tourism's reputation was seriously damaged by a "high price seafood" scandal. Learning lessons from the painful experience, the local government took various measures to prevent various kinds of tourist chaos.
In October 2015, the Public Security Bureau of Sanya City established China's first tourism police detachment. After strengthening law enforcement and retoring order in the tourism market, complaints dropped significantly, and tourists became more satisfied with the services.
June 2014 witnessed the founding of Sanya Tianling Cruise Service Co., Ltd., a joint venture of the Tianya Haijiao Scenic Area and the local community: 1,038 local families became shareholders of the company, and 230 local residents found jobs here, accounting for over 90 percent of company's employees.
"It's a brand standardization to integrate local private businesses," Zheng Conghui explains. "We were battling safety loopholes. This method enables us to upgrade service quality and allow more people to share the fruits of local tourism development."
"These measures are part of the campaign to build an international tourism island," Zheng added. "The construction of an international tourism island has inspired Hainan to set a goal to become a top-notch island tourist destination, which has pushed Hainan's tourism industry to match world-class standards by learning international advanced experience."