Chabahar India's Gateway to Eurasia
India's participation in Eurasian connectivity projects will serve to address the integration process under the EAEU and the SCO in more viable ways.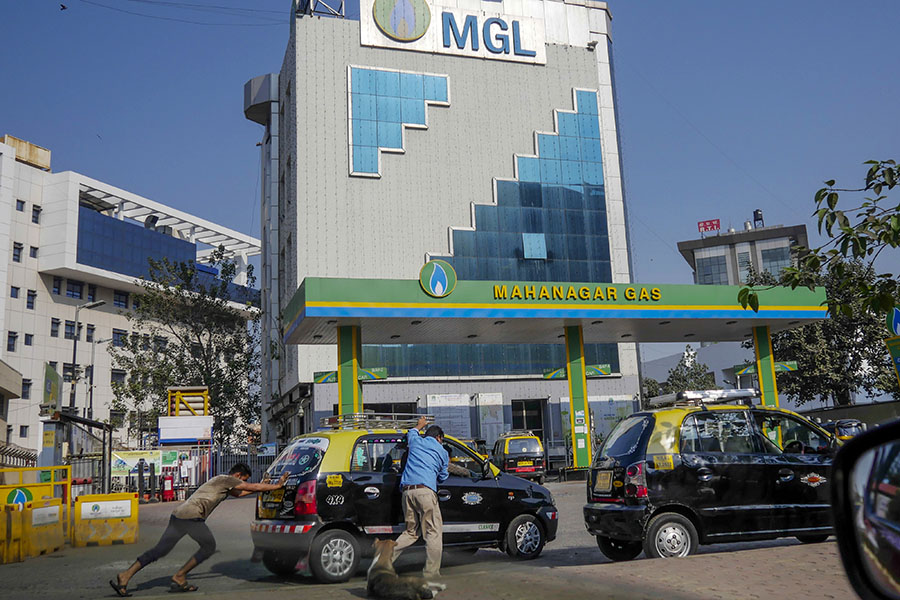 The completion of the first phase of the Shahid Beheshti terminal last December and the successful shipment of 1.1 million tons of wheat to Afghanistan through the Iranian port have proved that Chabahar could become an easy gateway for India to access Eurasian markets.
In fact, Chabahar offers an attractive opportunity for India given Iranian interest in building the port into a commercial hub. It is the only Iranian port on the Indian Ocean and can serve larger vessels than Bandar Abbas.
One terminal there, Shahid Kalantari, is already handling about 2.1 million tons of cargo per year. With the opening of the second terminal, Shahid Beheshti, the capacity of Chabahar will increase to about 10 million tons. Iran has recently imported cranes from Germany for the first terminal jetty at Shahid Beheshti, where shipments of wheat from India were recently offloaded and trucked to Afghanistan. The German-made cranes and equipment worth US$85 million to outfit the terminal were financed through Indian investment. Earier, India committed a US$500 million line of credit to develop the port soon after sanctions were lifted when the Iran nuclear deal went into effect in January 2016.
It looks as though Shanghai's Zhenhua Heavy Industries Co., Ltd. (ZPMC) will supply four gantry cranes to accommodate large container ships in the first 8.5 million-ton jetty. Of course, more jetties will be added to increase the port's capacity to 82 to 85 million tons. The expansion will create greater prospects for enlarging both the operational and practical scope of Chabahar to make it a vital gateway as the shortest land route to access Central Asia.
The 2016 Trilateral Transit Agreement requires India to build and operate Chabahar Port (two terminals and five berths with cargo handling) for 10 years. The MoU provides the necessary legal framework for shipment of goods to Afghanistan.
Also, India, Iran and Russia will soon being working on the 4,474-mile-long land and sea trade route known as the International North-South Transport Corridor (INSTC). Indian Prime Minister Modi and Russian President Putin recently discussed minor issues impeding early operation of the INSTC. Once operational, India will send consignment through Iran to Central Asia, Russia, Turkey and Europe.
The corridor is expected to cut transit time and transportation costs in half. It would help boost India-Russia trade from the current US$7 billion to US$30 billion over the next 10 years.
According to some estimates, with operational Chabahar port and the INSTC, India's trade with Eurasia could grow rapidly up to US$170 billion (US$60.6 billion of exports and US$107.4 billion of imports).
Path Forward
However, further benefits of the multi-purpose terminal at Chabahar such as India's plan to build a 610-kilometer north-south railway (Chabahar to Zahedan) cannot be realized unless a Central Asian state other than Afghanistan joins the project as a direct stakeholder or India joins a
Central Asian-led transport mechanism.
For Chabahar to be economically viable, connection to Central Asian states is imperative. The region holds a wealth of strategic and high-value minerals such as uranium, copper, titanium, iron, yellow phosphorus, aluminium, propane, butane, zinc and coking coal. For example, Kazakhstan alone wants to increase its non-oil exports by 50 percent by 2025. But without direct transport access, India cannot procure Central Asian minerals its manufacturing industries need.
India's current trade with Central Asia is minimal at a little over US$1 billion and has not grown much. Trade with the region accounts for merely 0.11 percent of India's total trade. Similarly, India's share of Central Asian total trade is only about one percent. Only by improving transport connectivity can the prospects for commercial ties with the region improve.
For the landlocked countries of Central Asia, Chabahar is now the nearest sea port by land. Now they rely on port facilities in Turkey, Russia, the Baltic States, Iran (Bandar Abbas) and China. Until recently, only Kazakhstan had expressed interest in constructing a terminal in Mundra (Gujarat). But with the opening of Chabahar port, Uzbekistan sought access to the Indian Ocean through a deal with Afghan railways just two days after the Shahid Beheshti terminal opened on December 3, 2017.
In 2011, Uzbek state railway company Ozbekiston Temir Yollari built a short 75-kilometer single-rail track between Hairatan, a town on the Uzbek-Afghan border, and the Afghan city of Mazar-i-Sharif at a cost of US$1.5 billion, funded by the Asian Development Bank (ADB). Uzbekistan was keen to extend the line to other parts of Afghanistan. However, the Salang Pass posed a major obstacle in connecting northern Afghanistan with Parwan Province and onward connections in Kabul Province.
At the same time, a plan to extend the railway line approximately 700-kilometer from Mazar-i-Sharif through the towns of Sheberghan, Andkhoy and Maymana to Herat in the west of Afghanistan was discussed by Ozbekiston Temir Yollari and Afghan railways. Importantly, an agreement to complete the line was signed by Uzbek President Shavkat Mirziyoyev and Afghan President Ashraf Ghani in Tashkent on December 5, 2017.
Herat is a gateway to Iran, and when this trans-Afghan transport corridor project is completed, both Afghanistan and Uzbekistan will get a direct link to sea ports and be able to send and receive cargo to and from Chabahar.
The completion of the trans-Afghan railway corridor would enhance the strategic role of Chabahar port to develop an integrated transportation network. For India, the proposed Chabahar-Iranshahr-Zahedan-Mashad corridor is the most ideal route to connect to Sarakhs on the Turkmen border. India has already committed to laying rails from Chabahar to Zahedan.
The corridor can be linked to the existing Eurasian railway line which connects other parts of Central Asia. Similarly, this route can merge with ongoing corridor plans and programs like Transport Corridor Europe-Caucasus-Asia (TRACECA), Central Asia Regional Economic Cooperation (CAREC) and other multilateral transport initiatives in the region.
India could solidify connectivity to Central Asia through both bilateral and multilateral mechanisms. So far, India has completed the 218-kilometer road from Delaram, Afghanistan, to Zaranj on the Iran-Afghanistan border.
In Eurasian container transport plays a significant role, and India could join the competitive market in the Euroasian transit system with active participation in transportation projects. India's connectivity approach need not be limited to increasing trade and commerce but should aim to enhance investment and services, interlinking sources of raw-material, centres of production and markets across the supercontinent.
For example, the proposed Free Trade Agreement (FTA) between India and the Eurasian Economic Union (EAEU) could facilitate an unimpeded flow of raw materials as well as an inflow of capital and technology to Eurasia through new industrial infrastructure along Chabahar and INSTC routes.
With this in mind, India recently joined the Ashgabat Agreement, which was signed in April 2011 to establish an international multimodal transport and transit corridor between Central Asia and the Persian Gulf. The Agreement was first joined by Uzbekistan, Turkmenistan, Iran, Oman and Qatar on April 25, 2011. Qatar subsequently withdrew from the agreement in 2013, but Kazakhstan and Pakistan joined the grouping in 2016. The Ashgabat Agreement came into force in April 2016. Its objective is to enhance connectivity within the Eurasian region and synchronize it with other regional transport corridors including the INSTC.
India will now be part of a single transport transit corridor system within the framework of the Ashgabat Agreement. Among other things, the regional transport grouping is considering measures to create a "green" corridor for vehicles to reduce the time spent at railway checkpoints replacing wheel sets, create favourable conditions and effective schemes for storing and handling cargo and using berths of sea ports. To increase the attractiveness of the routes as well as the volume of transit cargo, the group has considered unified tariffs for transit goods transported by rail.
Moreover, India's recent accession to the UN convention on global transport and customs transit system for moving goods across international borders, Transports Internationaux Routiers (TIR), has made the operational logistics easier. India hopes to use the TIR convention after it finds some trading intermediaries and logistics partners.
All of these initiatives along with the Chabahar operation should kindle enthusiasm among Indian companies to become part of various international transport corridors in Eurasia.
But more significantly, the Chabahar link would singularly make Afghanistan the most important regional transportation hub and a bridge connecting the Indian Ocean and Central Asia. Afghanistan shares borders of 137, 744 and 1,206 kilometers with Uzbekistan, Turkmenistan and Tajikistan, respectively. However, trade among the three countries has remained low due to poor transport infrastructure. The construction of railway tracks would enable Afghanistan to play a bridging role in integrating the Central Asian region with global markets. The ADB had earlier estimated that an improved transportation link between Central Asia and Afghanistan would boost regional trade by up to US$12 billion.
Prospects for Connectivity Convergence
A myth has persisted that India is opposed to any connectivity projects, especially China's Belt and Road Initiative (BRI). India certainly objected to the China-Pakistan Economic Corridor (CPEC) project because it goes through
Pakistan-controlled Kashmir which is claimed by India as its sovereign territory—the reason India boycotted the BRI Forum in China last year. However, New Delhi has sufficiently indicated that it would have no objection to joining any BRI-related projects if the CPEC project could be diverted through non-disputed areas such as being done by the Turkmenistan, Afghanistan, Pakistan and India (TAPI) pipeline project.
India would not oppose CPEC if it instead passed through Afghanistan. Significantly, at the recent Wuhan summit, both Prime Minister Modi and President Xi agreed to jointly work on reconstruction of Afghanistan, which could not be possible without reconciling each other's connectivity schemes.
Therefore, an encouraging decision on Afghanistan is expected at the upcoming SCO summit in Qingdao. For the first time, Modi and Xi, as well as Modi and Putin, in back-to-back informal meetings agreed to work together in Afghanistan—possibly in the development sector. Recent reports reinforce what Chinese Foreign Minister proposed to his Pakistani and Afghan counterparts on extending CPEC to Afghanistan.
Differences on issues related to regional connectivity are quite natural, but in the long-term, prospects for convergence will still emerge if parties move ahead under the principle of extensive consultation, transparency and sharing benefits.
China has already aligned its BRI projects with those of EAEU through a FTA signed between the two. Many stakeholders are waiting for India and EAEU to sign a FTA, which should come happen this year when Modi and Putin hold their annual summit in India.
It will be quite natural
for India's Chabahar project to ultimately align with
other ongoing connectivity projects now going on in the
Eurasian region.
To be sure, connectivity requires better transport alignment, closer coordination in international customs clearance, efficient regional logistics including reloading facilities and better financial institutions. India should be amenable to support any viable plan to set up an SCO Development Bank considering the reasons it joined the Asian Infrastructure Investment Bank (AIIB), which was founded as a multilateral financial institution to bring countries together to address daunting infrastructure
issues in Asia.
An early realization of a trans-Afghan rail corridor connecting Chabahar with Central Asia would bring about tremendous breakthroughs in Eurasian transport connectivity and have enormous implications for the entire region in terms of both spurring economic prosperity and ensuring political stability.
India's participation in Eurasian connectivity projects through the Ashgabat Agreement will address the integration process under the EAEU and the SCO in more viable ways.
A breakthrough for the regional infrastructure network arrived with the recent successful trial operations of the China-Kyrgyzstan-Uzbekistan international road transportation through the Ferghana Valley.
In the coming years, India will need to start working with one or more Central Asian countries, preferably Uzbekistan and Kazakhstan, on the Chabahar project, which could be pursued under the SCO framework. The Tashkent conference on Afghanistan from March 26 to 27 confirmed the need to firm up multilateral cooperation including in the SCO framework.
However, the U.S. pulling out of the landmark nuclear accord, the Joint Comprehensive Plan of Action (JCPOA) with Tehran, along with the renewed threat of sanctions on Iran and Russia under the Countering America's Adversaries through Sanctions Act (CAATSA) would severely endanger the prospect of the Chabahar project moving ahead.