China's Key Transport Infrastructure Projects Abroad
SECOND PENANG BRIDGE, MALAYSIA With a total length of 24 kilometres, the Second Penang Bridge in Malaysia is the longest in Southeast Asia. Another landmark connectivity project under the cooperati...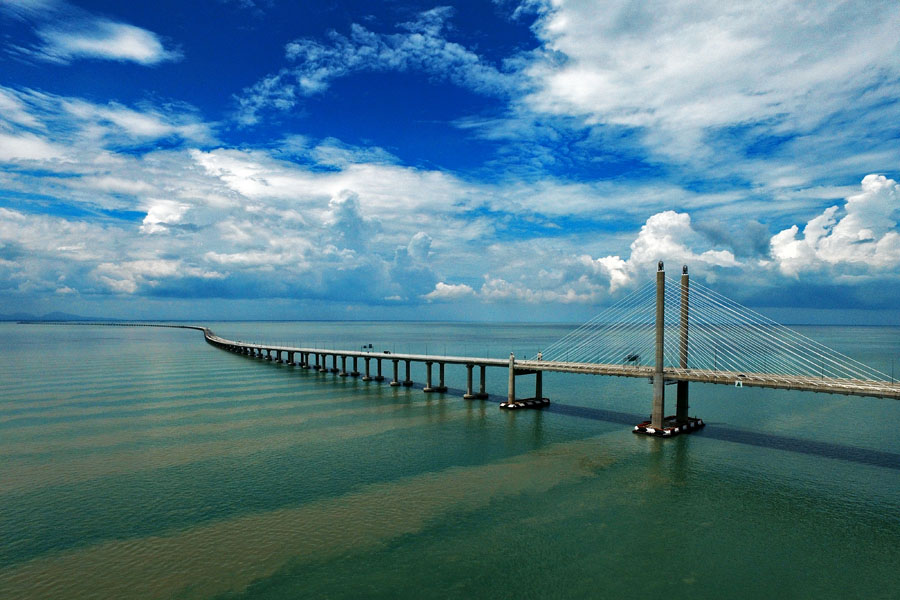 SECOND PENANG BRIDGE, MALAYSIA
With a total length of 24 kilometres, the Second Penang Bridge in Malaysia is the longest in Southeast Asia. Another landmark connectivity project under the cooperation between China and ASEAN after the Suramadu Bridge, it is Malaysia's largest civil engineering project in the past 20 years and the longest sea-crossing bridge constructed by a Chinese enterprise abroad. Designed and constructed by CHEC, the project began construction on November 8, 2008, and was completed on September 15, 2013. The four-lane cable-stayed bridge, with a designed speed limit of 100 kilometres per hour, has lanes specially designed for motorcycles on both sides. Its main navigation span is 225 metres and at a height of 30 metres.
JAMAICA NORTH-SOUTH EXPRESSWAY
A part of Jamaica's "Highway 2000" plan, the Jamaica North-South Expressway is China's first infrastructure investment project abroad, as well as the ever-largest infrastructure project in Jamaica. The expressway extends 68 kilometres and is a four-lane highway, with a designed speed of 80 kilometres per hour (designed speed for some mountainous sections limited to 60 kilometres per hour). The project was officially launched on January 28, 2013, and completed on March 23, 2016. The project adopted internationally-accepted management structure and financing method, and was constructed by the China Communications Construction Group (CCCG) in the form of a build-operate-transfer (BOT) project. The construction took three years, and CCCG was granted the right to operate the expressway for 50 years.
COLOMBO PORT CITY, SRI LANKA
The Colombo Port City project, located in offshore area to the south of the South Container Terminal in Colombo, capital of Sri Lanka, is connected to Colombo's Central Business District (CBD). It plans to reclaim 267 hectares of land from the sea. With direct investments totaling US$ 1.4 billion, the project is expected to stimulate further investment of US$ 13 billion and create 83,000 jobs. As planned, the floor areas of its buildings will exceed 5.3 million square metres. It will take three years to finish land reclamation, five to eight years to complete the preliminary stage, and 20 to 25 years to complete the entire project. The China Harbour Engineering Co., Ltd. (CHEC) is responsible for the project's preliminary land development, and joins hands with the government of Sri Lanka to act as land transferors. Moreover, the company will participate in consequent land development in various forms. Launched in January 2014, the project is still under construction.
HAMBANTOTA PORT PROJECT (PHASE I), SRI LANKA
Contracted by CHEC, the phase I of the Hambantota Port project in Sri Lanka commenced on January 15, 2008, and was completed on December 31, 2011. The project involved two 100,000-ton multipurpose berths, a 100,000-ton oil terminal, a 105-metre service quay, a 490,000-square-metre harbor basin, a 1,200-metre-long approach channel with a 210-metre-wide bottom, a 1,300-metre breakwater, and a 40-hectare yard area, as well as auxiliary buildings and harbor equipment purchase and installation. In 2016, the project won the 13th China Zhan Tianyou Award of Civil Engineering.
NEW CONTAINER TERMINAL AT THE PORT OF WALVIS BAY, NAMIBIA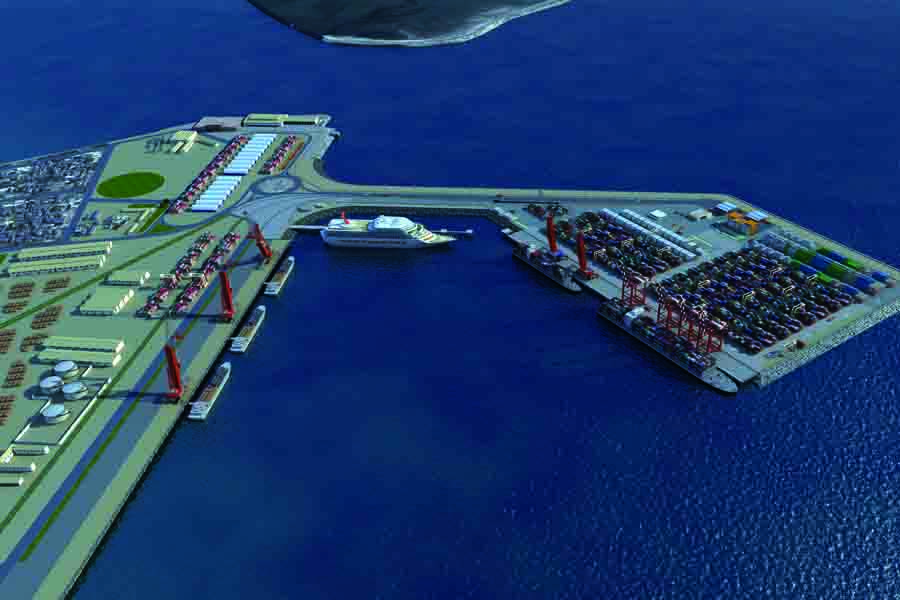 As the EPC contractor of the project, CHEC is responsible for its design, equipment purchase and construction. With a contract value of US$ 300 million, the project commenced in May 2014 and is scheduled to be completed in May 2017. The project involves a 600-metre container berth, as well as auxiliary facilities including the yard area, roads and railroads. As the most important logistics hub in Namibia, the Port of Walvis Bay handles 90 percent of the country's sea cargo traffic.
MOMBASA-NAIROBI RAILWAY, KENYA
The construction of the Mombasa-Nairobi Railway, with an overall length of 472 kilometres, began on December 12, 2014, and is planned to be completed in 60 months. The first new railway constructed in Kenya over the past 100 years, it will serve as the throat of the railway network in East Africa. The project, contracted to the China Road and Bridge Corporation, is designed and constructed according to China's first-class national railway standards. This was the first time for Africa to introduce China's full industry chain ranging from financing, technology, standards, equipment manufacturing, and management.
TRACK LAYING FOR THE AMPANG LRT EXTENSION PROJECT IN KUALA LUMPUR, MALAYSIA
As a major sub-contractor of the Ampang light rail transit (LRT) extension project, CHEC is mainly responsible for the design, equipment purchase, construction, and debugging of a 36.15-kilometre bi-directional ballastless main track line, a 1.59-kilometre track linking the main line and the rail depot, a 6.51-kilometre track in the rail depot, and a 45.3-kilometre third rail, as well as emergency walkways, railroad signs, 64 railroad switches and 13 elevated stations along the LRT line. Started on July 31, 2012, the project is scheduled to be completed in 44 months.
The Author is from China Harbour Engineering Co., Ltd.