Chinese, European Thinkers Collaborate on Global Challenges
The concept of a community with a shared future for mankind is fundamental for the world's future.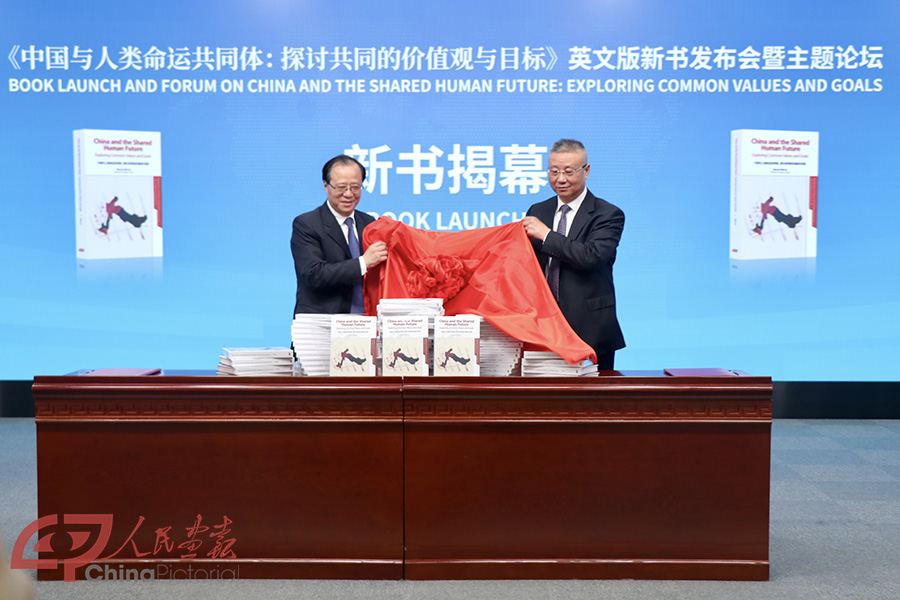 "Today's world faces multiple severe challenges from pandemics, climate change, economic inequality, and regional conflict," said Zheng Zeguang, Chinese ambassador to the U.K., at a book launch and forum on China and the Shared Human Future: Exploring Common Values and Goals. "Once again, globalization has arrived at a crossroads." The event was held in Beijing and London through video on April 6, 2022.
The book China and the Shared Human Future: Exploring Common Values and Goals by British sociologist Martin Albrow covers a wide range of topics from a community with a shared future for mankind and China's global governance influence to the Belt and Road Initiative and China's poverty alleviation efforts. It is a sequel to China's Role in a Shared Human Future: Towards Theory for Global Leadership, published in 2018.
According to Albrow, a fellow of the British Academy of Social Sciences and honorary president of the Global China Academy in the U.K., the books were inspired by the development of China as a key actor in world events.
"China, by virtue of its continuous history over millennia, by its population size and its economic progress, is now obliged to be a truly global nation," Albrow said at the book launch. "Exchange of knowledge and enhanced common understanding necessarily underpin the collective measures necessary for a future in which all can share."
"We are going through the redefinition of the world with new partnerships and geo-strategic positioning. The next great move shall belong to a global civilization, hopefully eco-civilization," said Violeta Bulc, former European Commissioner for mobility and transport and former Deputy Prime Minister of Slovenia, at the event. "Europe and Asia can set the motion and co-shape it along with other global partners."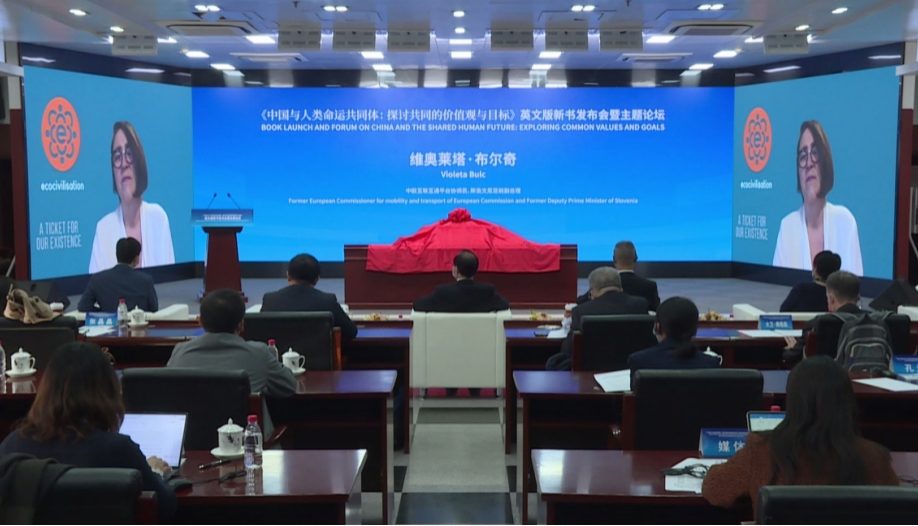 At the event, Chinese and European scholars and experts conducted extensive exchange of ideas on the changing international situation and global dynamics.
"Where America is wedded to singularity and the exclusion of those countries it perceives to be different, China, in comparison, is pluralist in its mentality," said Martin Jacques, former senior fellow at the Department of Politics and International Studies, Cambridge University, and Life Fellow of the Global China Academy.
"Ever since the Peace of Westphalia in 1642, the West's view has been defined by the nation-state and the division of the world into nation-states," he continued. "In contrast, China's starting point is 'Tianxia,' all under heaven, a world that is open to all and not defined by boundaries or discrimination." Jacques opined that the idea of a community with a shared future for mankind is driven by the concept of "Tianxia" and fundamental to the future of humanity considering current global challenges.
"A community with a shared future for mankind is not only an academic concept or a political vision, but also a reflection of the inevitable trend of human history," said Professor Jiang Shigong, dean of the Faculty of Social Sciences at Peking University, in his speech at the forum. "Albrow's book offers many new theoretical interpretations. It will promote dialogue between Chinese and Western social sciences and enhance cultural exchange."
"The vision of a community with a shared future aligns with the fundamental interests of the people of the whole world and point future globalization development in the right direction," said Ambassador Zheng. "The right thing to do is to manage and control differences and friction, seek dialogue, engage in cooperation, and promote common development. Countries should join hands to build an open, inclusive, clean and beautiful world that enjoys lasting peace, universal security, and common prosperity."