[Crossing Cultures: Indians in China] Dev Lewis: Hooked on China
"I stayed because I got hooked to life in China. The food, the language, the lifestyle, the people..."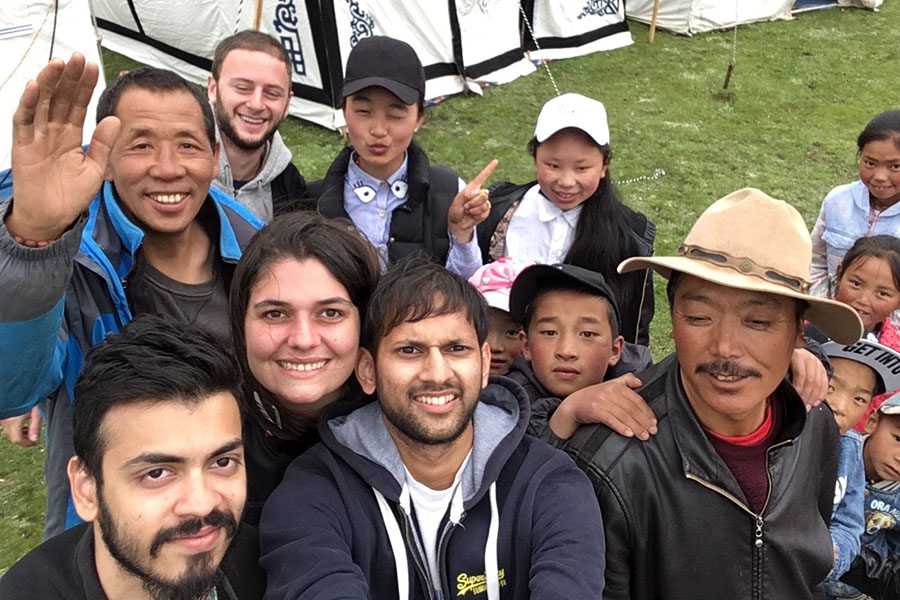 "My time in China can be split into two stints," says Dev Lewis, originally from Mumbai. "In 2012 as an International Relations student on an exchange program in Shanghai, and in 2015 studying Mandarin in Zhengzhou."
Dev's student experiences in China were just the beginning of his adventure. "I stayed because I got hooked to life in China," he explains. "The food, the language, the lifestyle, the people..." Now, he moves between Mumbai, Hong Kong and Shanghai as Communications and Research Coordinator at Digital Asia Hub, an internet and society think tank, and China Consultant for Pioneer Invest Corp, a financial group. "Professionally," he says, "I found a space that excites and challenges me." He's also motivated by China itself. "Life in the major cities is fun," Dev explains, "with the comforts of a technologically advanced city coupled with the constant change and high energy typical of Asia."
He admits that to get a real idea about China, a lot of traveling is in order. "Beijing and Shanghai are great," he enthuses, "and so are Chengdu, Wuhan, Shenzhen, Xiamen, and Kunming." He doesn't stop there, adding: "Also make sure to venture further out to the smaller cities and towns in central and western China to grasp the size and diversity of the country." It's clear that no matter how much he has traveled around China, Dev's passion for the country hasn't diminished.
He's also got suggestions on how people back home in India can find out more about his adopted country. "There is a large body of resources – books, online media, blogs, think tanks, podcasts and movies – all accessible wherever you are." Getting in touch with other China enthusiasts is also a great idea. "Engage with the 'China watching' community in India or internationally," he suggests. "There are so many people with fascinating backgrounds and experiences to share."
For Dev, the advantages of greater communication between China and India are obvious. "There are big rewards to unlock," he explains, "not just for Indians and Chinese but also for the rest of Asia, in areas like combating climate change and air pollution, digital inclusion, internet finance, rural-urban migration and infrastructure development, among a number of others."
Dev's story is proof that if you take the plunge and head for China, the rewards can be huge. This is an exciting time of change and development for both countries, and he, for one, is right in the thick of it.
Photograph courtesy of Dev Lewis.