[Crossing Cultures: Indians in China] Nitesh Kasana: A Culinary Adventure
"I think China and India have a big communication gap. Our two countries have so many similarities and shared traditions, yet we don't know each other so well."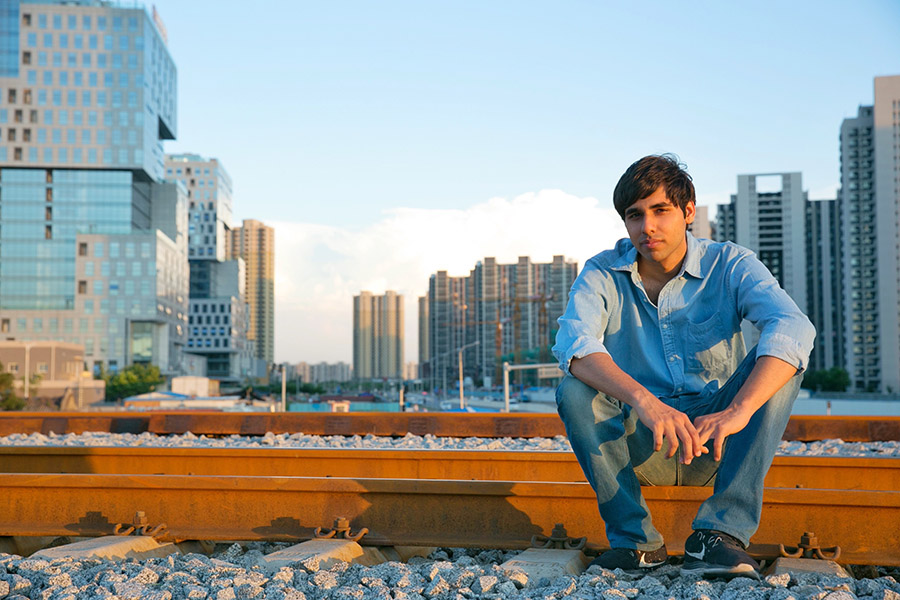 What springs to mind when you think about China and India? Politics? Trade? The economy? Those are all crucial, but perhaps even more important are individual stories of relationships between ordinary people. What's life like as an Indian in China? What are the biggest differences between the two countries, as experienced by people who have lived in both? What advice would ordinary Indians give to someone thinking of heading for China? To find out the answers, the team here at China-India Dialogue has been tracking down Indian expats in China to hear their stories.
Nitesh Kasana, from New Delhi, works as Head of Operations for the Indian market at a company named DELSK in Beijing. He's left his home behind, traveled thousands of miles, and forged a career in a land with a language, culture and customs totally unlike his own. But when asked what the biggest difference between the two countries is, he doesn't hesitate. "It's definitely the food," he says. "Chinese food and Indian food are very different in terms of taste and materials. Chinese people love meat, whereas Indian people prefer more vegetarian dishes." Of course, Nitesh has managed to adapt to that too. "After two years in Beijing, I'm used to Chinese food and I love it," he says, "but I still crave Indian food a lot, and that is one reason why I often cook at home."
In Nitesh's experience, the difference between the two countries' cuisines is also something that Chinese people are aware of, and they're keen to find out more. "As an Indian, people ask me so many questions," he says. "Typically, the questions include 'do all Indians eat curry?' and 'why don't Indian people eat beef?'"
"I try to answer as simply as I can," says Nitesh. But those are far from the only things that people in China are curious about. According to Nitesh, other common questions include, "Do all Indians dance and sing?", "Is India a hot country?", and even "Why don't you have dark skin?" This curiosity hasn't stopped him from making Chinese friends, who have helped him whenever he faced difficulties in Beijing, but it is something he thinks the two countries could work on.
"I think China and India have a big communication gap," explains Nitesh. "Our two countries have so many similarities and shared traditions, yet we don't know each other so well." He believes that many people in both countries have misconceptions about each other, sometimes because they have never met a person from the other country before. "Indians and Chinese need to travel a lot in each other's countries and try to get to know each other in real life, rather than just from reading or watching the news," he says. "I think that the more people travel in India and China, the better they will understand them."
And if you aren't able to plan a trip yourself? "Movies can also be a great way to learn about the cultures of both countries," says Nitesh. "India and China are future powers; learning about each other's cultures will do no harm, but will only present more opportunities."