Dream Chasing in China
Having studied and worked in China makes me a force in promoting people-to-people connections between China and African countries.
I came from Gabon to study in China in 2008 through a cultural cooperation project to help African high-school graduates acquire further education.
At the time, the financial crisis was sweeping the world, while China calmly dealt with it and maintained stable economic growth. It was also that year that China drew global attention by hosting the Olympic Games and attracting people from around the world to come and discover more about the country and its culture. Since then, more and more African students have come to study in China every year. Those years laid a solid foundation for the people-to-people connections we are seeing in the Belt and Road Initiative.
In 2017, I became a host and voice actress in StarTimes' Beijing headquarters after earning a master's degree in China. The Chinese firm offering direct-to-home subscription TV services has become one of the biggest media companies in Africa.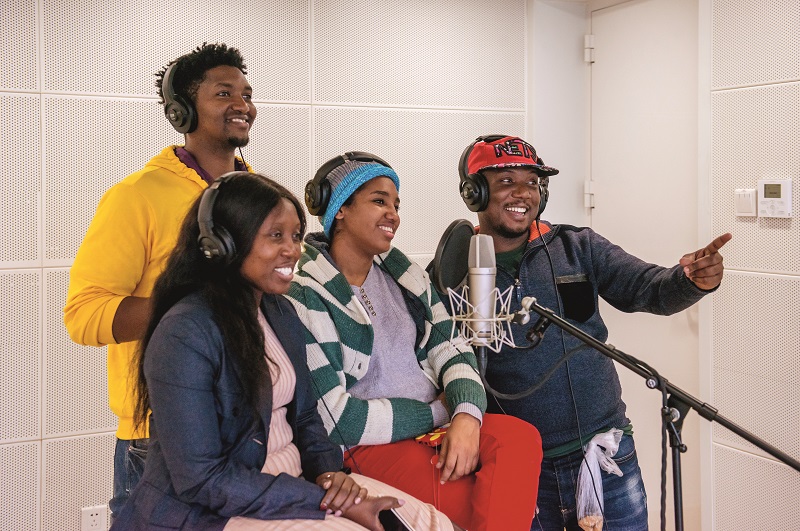 StarTimes is dedicated to providing quality TV programs to African viewers. Today, it is striving to promote its digital TV services in Africa's rural areas as part of a drive to provide "Access to Satellite TV for 10,000 African Villages" launched by China in 2015, which is a resolution of the Johannesburg Summit of the Forum on China-Africa Cooperation. It is a challenging job, but for many African people, it is an amazing gift and a gateway to the outside world. It goes a long way in delivering the China-Africa connectivity goal, especially people-to-people communication.
It warms my heart that the project provides not only people living in the big cities of Africa but also people with little or no income with access to knowledge and information. We all know that a well-educated population will expedite a country's development process.
By September 2018, StarTimes had registered and set up subsidiaries to provide digital TV services for nearly 20 million viewers in over 30 African countries. The scene of a family enjoying time together in front of the television in their sitting room is now more and more common in African countries.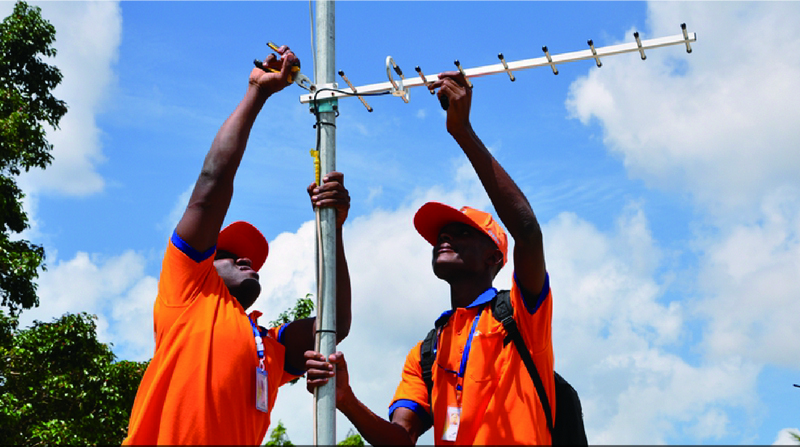 Today, my make-up show S-Belle is broadcast to millions of Africans on StarTimes channels, and even those in remote and small villages can watch my show. I never get bored or tired because I am doing what I love. Working on TV shows has given me a better understanding of different cultures in Africa and the world. I feel grateful to be able to do something for China-Africa cultural exchange in an international media group.
I feel incredibly lucky to have been selected to play a lead role in a sketch called "Happy Together" that was performed live on the stage of the 2018 Spring Festival Gala, China's most-watched annual television show that airs on Chinese New Year's Eve. The play was written to celebrate cooperation between China and African countries and the completion of major projects under the Belt and Road Initiative such as the Mombasa-Nairobi Standard Gauge Railway in Kenya.
People often say that if someone who is struggling in his own life still helps you, it means that the person cares about you. China is still trying to reach international standards of development, but it has never stopped helping African countries across many decades. For me, the Belt and Road Initiative acknowledges the goal of common development and prosperity.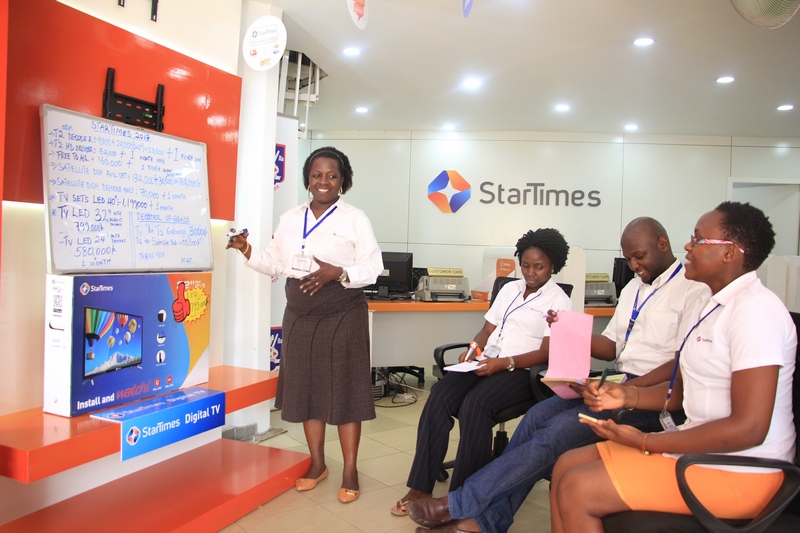 My parents are very proud to see me doing what I love here. But I think a more important issue is that my experience in China can show more women that they can achieve their career goals and that politics is not the only way to success if they get a better education. I'm trying my best today to use my meager fame to help my young viewers because each of us has a way of thinking and goals. Having studied and now working in China makes me a force for strengthening mutual understanding between our cultures and promoting people-to-people connectivity between China and African countries.
As someone at the heart of the bridge connecting China with Africa, I hope to promote a better education system that benefits more young African women as part of the Belt and Road Initiative.