Entering the SCO: India and Its Membership
India's entry in the Shanghai Cooperation Organization (SCO) provides both India and China with an opportunity to enhance their cooperation in the Central Asian region.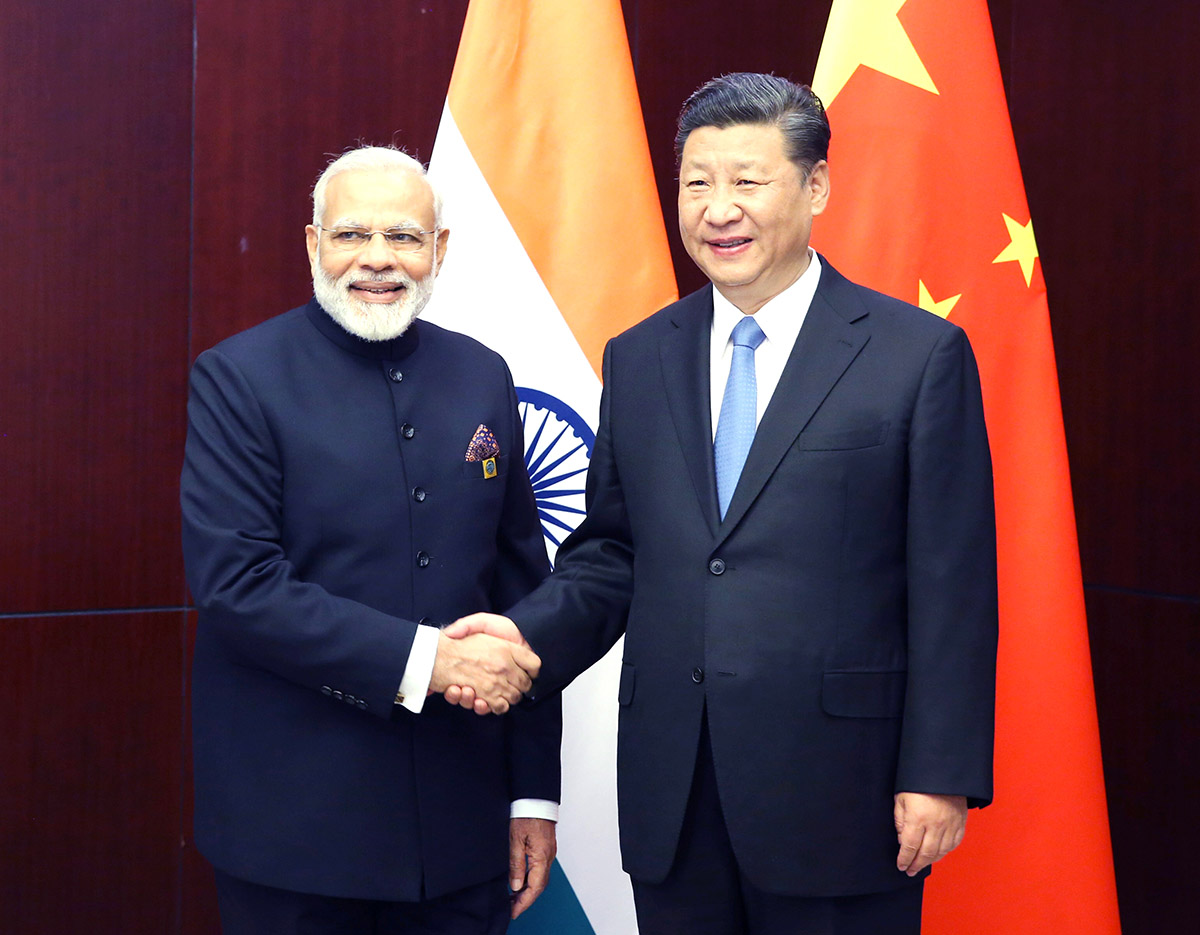 India, under the Narendra Modi government, became a full member of the Shanghai Cooperation Organization (SCO) in 2017. This was the SCO's first expansion since its establishment in 2001. India's membership was long due as it was an observer country in this regional organization since 2005. After the country became a full member, External Affairs Minister Sushma Swaraj attended the 16th Meeting of Council of SCO Heads of Government in Russia's Sochi city on November 30 and December 1, 2017. Among the highlights of her speech were improvements in connectivity and energy, as well as an emphasis on the fight against terrorism.
India has modest strategic influence in the geopolitics of Central Asia. Being an enormous geopolitical player in Asia, India's entry to the SCO could go on to establish strategic equilibrium, which is tilted in favor of China. The SCO provides India with opportunities in the geoeconomic and the geostrategic spheres in the Central Asian region (CAR).
India is one of the most energy-hungry nations in the world. The CAR provides around ten percent of the global supply of oil and energy and India's involvement in the SCO gives it an opportunity to satisfy its energy requirements in an institutionalized manner. It will also help India reduce its dependence on the tumultuous West Asian region for energy. Since Pakistan and India are both part of this regional organization, pending energy projects like TAPI (Turkmenistan-Afghanistan- Pakistan-India), IPI (Iran- Pakistan-India) and CASA (Central Asia-South Asia) can get a much-needed push through regional diplomacy using the SCO.
Historically, Central Asia has proved a source of considerable influence for India, through art, culture, religion and trade. However, India's bilateral relations with Central Asian nations since their independence remains modest. India's trade with Central Asia in 2013 was as low as US$500 million. The SCO provides India a platform to improve its trading relations with this region. It can mitigate the hindrance of indirect access. Entry in the SCO provides India with an opportunity to explore an alternative route to the CAR. Besides, India would not want to miss out on the SCO Free Trade Agreement, which will be negotiated by 2020 and the Eurasian Economic Union which will enhance its geo-strategic influence in this region.
In the sphere of security, the SCO has formed the Regional Anti-Terrorism Structure (RATS) in 2005 at Tashkent which works on information sharing and joint counter-terrorism measures between member states. India's full membership in the SCO will enable it to play an instrumental role in RATS. India is one of the countries most affected by terrorism. Through RATS, India can improve its counter-terrorism experience, by working towards intelligence sharing, extradition arrangements, capacity building, mutual legal assistance, and anti-drug trafficking measures in the SCO. Also, after the withdrawal of the NATO forces from Afghanistan, India along with other SCO member states will have to play a major role in stabilizing the region. Its inclusion brings a vast experience of dealing with terrorism to the already enriched approach of the SCO. Through the organization, India can also work on anti-drug trafficking which has been a major issue plaguing Afghanistan.
India's membership in the SCO will financially empower the organization. India became a full member of the SCO in 2017, when the global demand was weak and international economy was languishing. During this period, India proved a bright spot, with an annual GDP growth of 7.5 percent. India's inclusion brings economic stability and room for expansion of activities to the SCO.
Constructive diplomacy here will yield better results. China and India are converging across different platforms on the issues of trade, investment, climate change and sustainable development (solar alliance). India's entry in the SCO provides both countries with an opportunity to enhance their cooperation in the Central Asian region. India has to walk a thin line and take care of its interests as well, and maintain a neutral stance on issues which are not directly related to it. Most importantly, the spillover of security and border issues should not have an impact on India's approach while negotiating in the SCO. Otherwise, the SCO would be no different than the SAARC. Adopting this approach negates the possibility of the zero sum game and creates a win-win situation for both India and China in the SCO.
The author is a PhD scholar at the Centre for International Politics, Organization and Disarmament (CIPOD), Jawaharlal Nehru University.