Foreign Investment Law: Institutional Guarantee for Further Opening Up
Exclusive Interview with Zhang Yuyan, Member of the CPPCC National Committee and Director of the Institute of World Economics and Politics under the Chinese Academy of Social Sciences.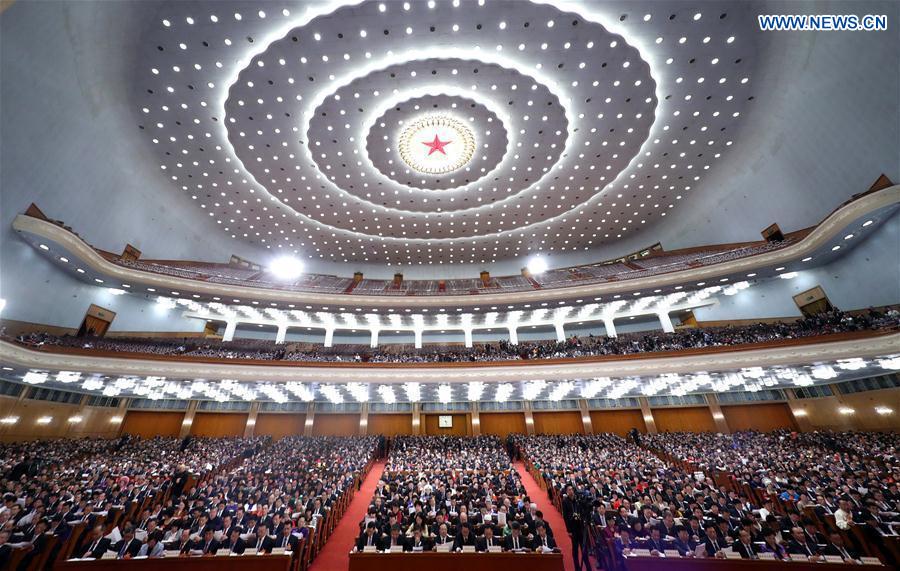 On the afternoon of March 8, the second session of the 13th National People's Congress (NPC), China's national legislature, held its second plenary meeting in the Great Hall of the People in Beijing. Deputies listened to Wang Chen, vice chairman of the NPC Standing Committee, speak on the draft of the foreign investment law.
"The formulation of the foreign investment law is an institutional guarantee for a series of new reform and opening-up measures recently proposed in China," said Zhang Yuyan, member of the 13th National Committee of the Chinese People's Political Consultative Conference (CPPCC) and director of the Institute of World Economics and Politics under the Chinese Academy of Social Sciences, during an exclusive interview with the reporter.
In April 2018, President Xi Jinping proposed four measures on opening up in his keynote speech at the Boao Forum for Asia—broadening the market access, building a more attractive investment environment, strengthening intellectual property protection, and expanding imports.
"The implementation of these measures should be based on system improvement," said Zhang, adding that in the future, China's opening up will be built on a solid institutional arrangement. Systems are different from policies, which work in a shorter time but in a more flexible manner. A system, on the contrary, can work over a long period with a fixed form. Systems can stabilize expectations, reduce concerns about uncertainty, provide incentives, and significantly reduce transaction costs.
The government work report this year proposed to give greater emphasis to opening-up based on rules and related institutions and deepen reform through further opening up. This line impressed Zhang. In his eyes, the first half of the line stressed that the measures for opening up in the years to come should be institutionalized and the second half indicated that there should be coordination between high-level opening up and domestic reform.
"The foreign investment law is a major step after four decades of China's reform and opening up." In the view of Zhang, the world has undergone profound changes, and the foreign investment law is a law in line with China's concept of high-quality opening up in the new era. Its introduction will demonstrate to the world a China that is more open.