Foreign Journalists Talked about Xi's Speech and the CIIE
Here are opinions of Xi's speech and the CIIE from some foreign journalists covering the Expo.
by
Nathan Bennett, Zhou Xin & Gao Mo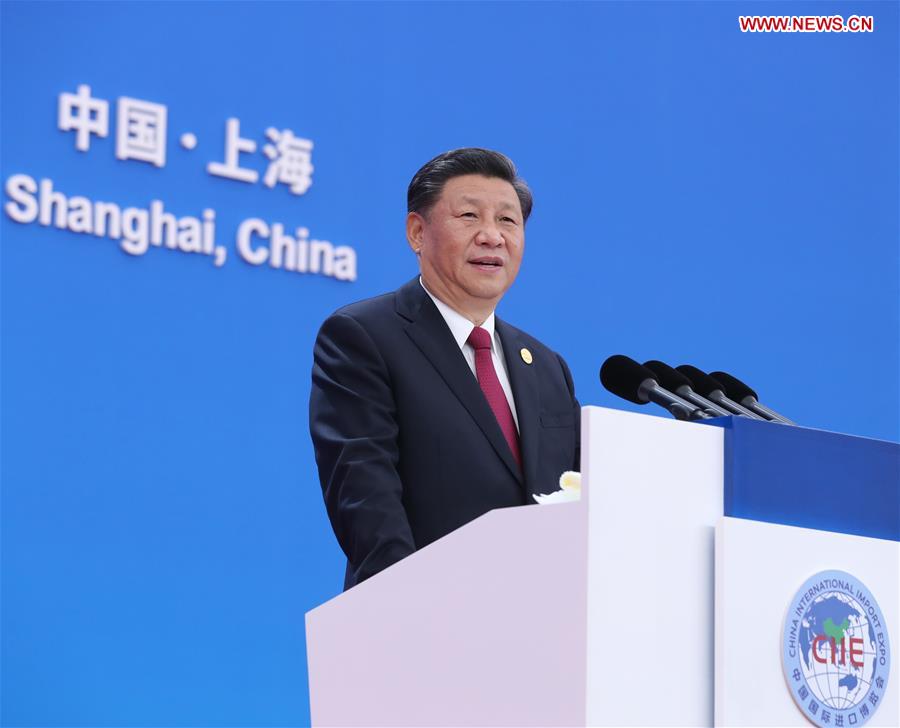 The second China International Import Expo (CIIE) has kicked off in Shanghai. Chinese President Xi Jinping attended the opening ceremony and delivered a keynote speech. Here are opinions of Xi's speech and the CIIE from some foreign journalists covering the Expo.
Nekoulko Nadjngar from Chad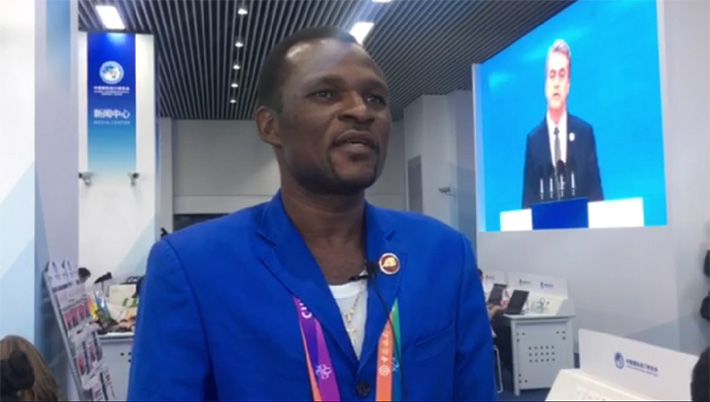 The most impressive thing about President Xi's speech is that China will continue to promote opening up to other countries and to help them be developed and follow the development example of China.
For my country, it is a good message to promote trade between China and the rest of the world.
This Expo allows countries from all over the world to promote their products and help trade between countries become more and more efficient.
Kumari Mudalpath from China Radio International (CRI)
I am from Sri Lanka, working in CRI in as a journalist. This is my second time at the CIIE. President Xi has promised to the world to open up the Chinese economy. Exchange in goods, services, culture, ideas, and investors is part of welcoming the whole world to build a good future.
According to the Belt and Road Initiative, China and Sri Lanka are becoming closer friends. Now Sri Lanka has an opportunity to bring its goods, services, and investment to China. It is very important because we're also a developing country, but not like China. China is very supportive of Sri Lanka.
Crismundo Kris from Philippines News Agency
China is ready and willing to open its economy to help global economy and strengthen global trade. The Philippines participated in the CIIE last year. The Expo provides opportunities for the Philippines to tap the large Chinese market.
Sabri Ahmed from Pakistan Today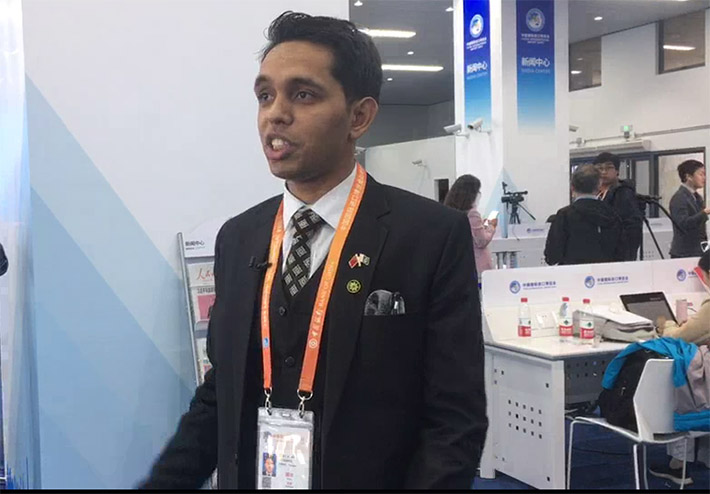 There are around 1,000 journalists here from abroad to cover this Expo. There are hundreds of companies present at the CIIE to promote their products and services for the Chinese market. This Expo is a good platform for young people looking to promote their companies for operations in the Chinese market.
Eigenraam Anouk from Financieele Dagblad
I think China's opening up is really smart. For China, I assumed that it will lead to more trade and business. It will also be positive for other countries, because they'll have an opportunity to do more business.