iFlytek: Beating to the Pulse of the AI Era
Applying advanced intelligent voice technology to sectors including smart homes, smart cars, banking, medical care and education, iFlytek is approaching its mission of creating smooth communication between man and machines.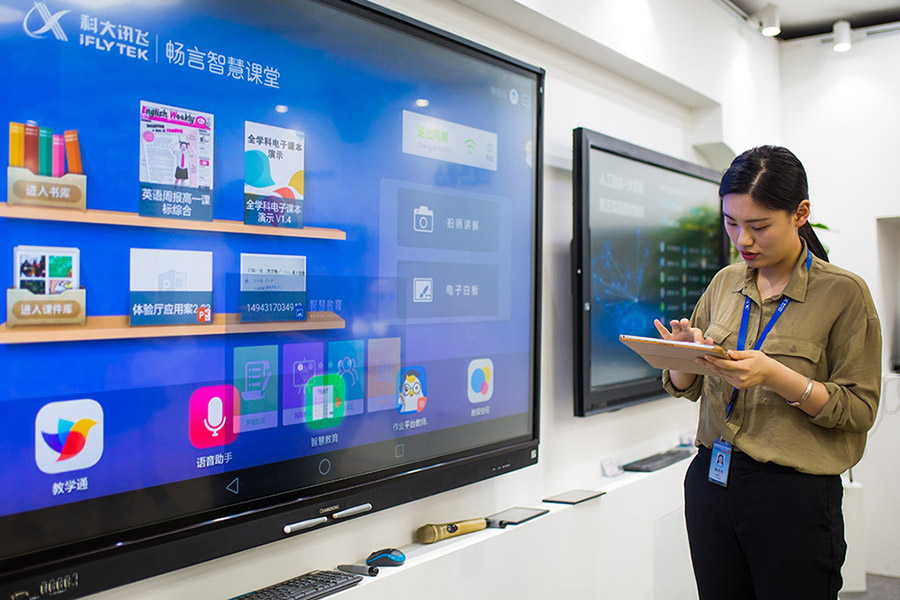 Do you get sore fingers after texting your friends for a long time? In China, iFlytek, an information technology company working on intelligent voice systems, might offer a solution—you just need to speak to your phone, and its iFlytek voice input app will convert your voice into text. In addition to identifying major dialects in China, the app can instantly translate Mandarin Chinese into English, Japanese and Korean, reportedly with 97 percent accuracy. To date, it has become one of the most popular input methods in China, with 430 million users.
Looking beyond mobile devices like smartphones and tablets, intelligent voice input is also a godsend for office workers who are tied to computers, typing all day long. In an effort to enable them to input and edit text in documents with their voices, MiMouse Technology, a company founded in 2015, has produced a smart mouse using iFlytek's technology. Feng Haihong of MiMouse said that they had received orders of over 40 million yuan up to January of this year.
Voice technology is getting smarter day by day. It doesn't just recognize voices, but also understands and analyzes them, helping machines "talk" with people. As it is applied more widely in daily life, iFlytek has expanded its business into many sectors, including smart home appliances and smart cars. With a voice command, you can now ask your favorite show to play on TV, wind forwards or backwards wherever you like, or ask for directions when driving. You can even ask whether there are any good restaurants nearby. China's TV industry leaders including TCL, Skyworth, Haier and Konka have joined hands with iFlytek, and car makers Audi, BMW, Mercedes-Benz and Ford are also its partners. By the end of 2016, the number of vehicles pre-set with iFlytek's man-machine interaction technology had risen to one million.
Aside from making it easier to use various facilities, intelligent voice technology also tends to replace workers. Apple's Siri and Microsoft's Cortana may entertain users, but the intelligent interactive robot 'Xiaoman,' launched by iFlytek at the end of last year, is taking real jobs. Nowadays, more than 20 of these robots are working at banks, helping clients with identification and service guidance.
When it was first built, iFlytek saw its mission as achieving smooth communication between man and machine. Introducing deep learning into voice studies in 2010, the company has made its own way in the field of artificial intelligence (AI), from voice identification and speech synthesis to man-machine interaction. For now, iFlytek's market value stands at close to 50 billion yuan, and its business stretches beyond China into America's Silicon Valley and Japan.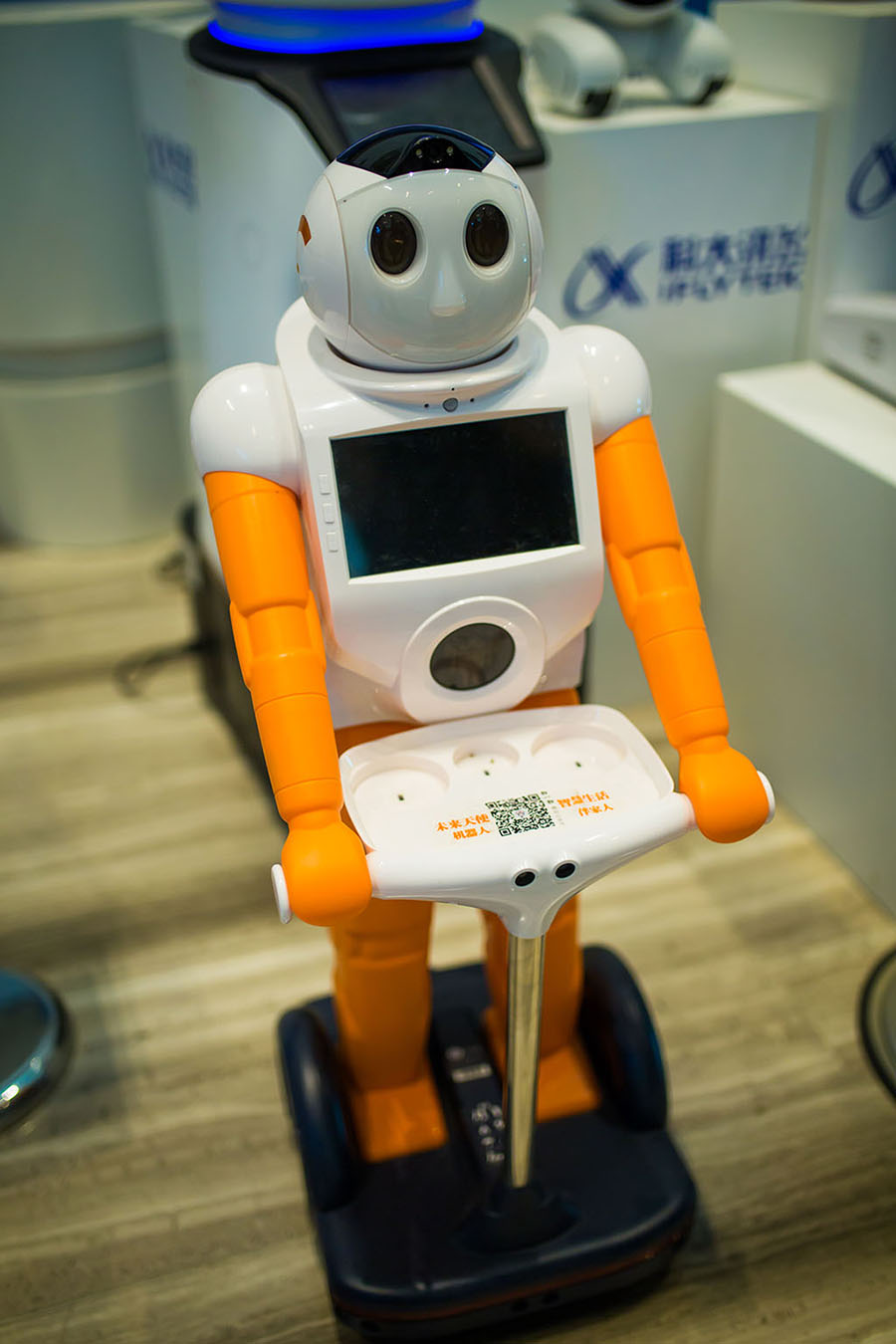 The growing business actually derived from a group of passionate young entrepreneurs 18 years ago. Back in 1999, China's voice technology market hadn't really taken off, as tech giants like IBM, Microsoft and Motorola still dominated. At that time, Liu Qingfeng, founder of iFlytek, was a student at the University of Science and Technology of China in Anhui Province. Liu gathered a group of friends who were fascinated by technology, and started a business with a team of 18 members. They worked until three or four o'clock in the morning every day in a rented residential apartment, Liu recalled, and it was usually instant meals that filled their bellies. Sometimes, he even made do with cucumbers.
From a dedicated young entrepreneur to the board chairman of iFlytek, Liu has led his business into the spotlight on the world stage. In May 2016, the company claimed its 11th straight championship at the Blizzard Challenge, an international competition for corpus-based speech synthesizers. In the same year, it also won the first prize at the Winograd Schema Challenge, a renowned test of machine intelligence.
So, what propels iFlytek forward in technology innovation? One key factor is its devotion to research and development (R&D). The company has set up a complete R&D system in its birthplace, Hefei City in Anhui Province, said Liu, and for the past five years, the company has poured one quarter of its sales revenue into R&D, five times more than the average level of internet companies.
The intelligent voice and AI industries are emerging in Anhui as an AI ecosystem, centered on iFlytek. Aiming at building an industrial chain, the industrial park China Speech Valley began construction three years ago, and is now home to over 70 enterprises. In 2016, 42 investment deals worth 1.5 billion yuan were signed there.
With a broad vision for AI's future, iFlytek has set up an intelligent interaction service platform for global developers to access its core technology. More than 300,000 business starters have enjoyed the service, and that number is increasing.