India-China Relations in 2017: Threads of Knowledge and Strategic Understanding
As power poles shift from the west to the east, India and China must play a bigger role in determining the future balance of power in the region. Cooperation over conflict is the key to a productive future.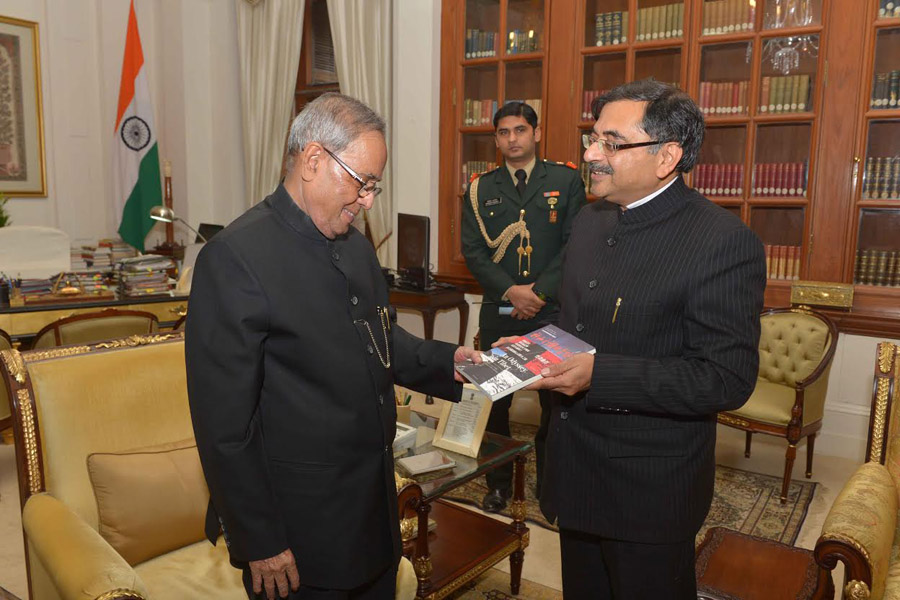 I solemnly believe that knowledge (Vidya) and compassion (Karuna) will weave a new fabric of mutual cooperation between India and China. Buddha taught about such traits, and they must be followed to be worthy of inheriting Gautama's legacy.
Bilateral relations encompass far more than readily apparent political and security concerns. Although such concerns do influence ties in any contemporary scenario, historical factors are created by people-to-people contact and the resulting cultural and civilizational contours. I have always insisted on strengthening the chain of people-to-people exchange between the two countries on various levels to build a foundation of bilateral ties strong enough to withstand disagreements that inevitably emerge on geo political fronts.
Serious issues such as the boundary question and terrorism remain, but we can still work together to eliminate terrorist attacks and help people understand India's need to join the Nuclear Suppliers Group to peacefully utilize the energy. The world is looking to India and China because the future of humanity could depend on how these two great civilizations work together to create a happier planet. The power centers of economics and military force are fast shifting to the East. With India becoming one of the fastest growing economies, Prime Minister Modi has emerged as a difference-maker, and by working alongside the strong leadership of President Xi, tomorrow's geo-political relations are sure to be crafted with confdence and vigor.
Now is the opportune time to take steps to refne and redefne bilateral relations, with a focus on the younger generation on both sides, while we formulate solutions to pressing issues that need a well-established mechanism. Hopefully, future cooperation will get a breath of fresh air.
China and India have so much in common: Both civilizational threads can be traced back to the Mahabharata era wherein records mention China and a "Cheen." Chanakya's Arthashastra is considered the immortal book on governance and statecraft. Great monks such as Kumarjeeva and travelers Fa-Hien (405-411 AD) and Hiuen-Tsang (630- 645 AD) are highly revered fgures in the Indian psyche. During my several visits to China, I witnessed great love and affection for India among ordinary Chinese people. The most iconic image of the Modi-Xi summits shows the pair sharing a swing in Ahmedabad, Gujarat.
Let's seize the threads that bind us and lift each other over the hurdles obstructing a productive future.
The frst step should be enhancing educational exchange at the student level. I have promoted exchange programs to help the youth of both countries understand each other's family ambience, festivals, cuisine and cultures intimately. Exchange programs have proven successful in many countries, and it is perhaps only because we're already next-door neighbors that people have been hesitant to introduce such programs as gestures to build trust in future generations. Indian schools and colleges must sign agreements with various Chinese counterparts to facilitate academic exchanges. Present levels are far from adequate. Indian teachers have proven tremendous assets at Chinese institutions thanks to their versatile skill sets, and the KumarjeevaFa-Hien knowledge exchange program no longer accepts Chinese students. Several Indian colleges and institutions have already opened Chinese learning centers, and the construction of Hindi/Tamil learning centers in China should be encouraged.
Both of my books, one on the pilgrimage to Kailas Manasarovar and the other on the life and economic vision of Prime Minister Modi, have been translated into Chinese with the help of Sichuan University's Institute of South Asian Studies. Both were well received, and the Chinese President and the Prime Minister even received copies of the books. The India-China Parliamentary Friendship Group, which I lead, is the only such group in existence, and it testifes to India's extraordinary efforts to boost ties and increase confdence between the two nations.
Such spirit should be properly reciprocated on the Chinese side and reflect diplomatic cooperation on various strategic issues, with terrorism at the top of the list. I am sure 2017 will see India and China working closely on this and other issues.
Some pundits have produced 'inspired' analyses projecting China as a threat to India. We must avoid such extreme positions, which are helpful to no one.
It would be a futile exercise to always think of China as a foe. Other countries are not to blame for our own nation's shortcomings. The fault lies with our own ignorance and internal policies that could be detrimental to relations.
As all eyes look increasingly to the East and away from Western dominance thanks to the inspirational emergence of both India and China, we should eliminate outdated perceptions and confdently weave a policy in which China is considered a strategic partner; one whose participation is crucial for the peace and prosperity of the region, as well as the world. China needs to be engaged and trusted; adversarial moves would just show weakness.
Even after four fullscale wars and decades of related terrorist activities, India remains committed to boosting trade, exchange and confdence in its neighbor, Pakistan. Strangely, not a single shot has been exchanged between China and India since 1962, despite a persisting 1,000-yearold disagreement. But our bilateral relations at the people-to-people level remain warped in suspicion and hesitation bordering on mistrust.
No one seems interested in increasing people-to-people contact with China, and there aren't any measures to build confdence. There is no enthusiasm to understand, befriend and know Chinese culture, youth, societal dynamics and rural strains. No one is studying the literature they are creating or the movies and paintings Chinese artists are producing. Thanks in large part to nefarious Western media influence, China is often considered enemy number one.
Under the new order woven by the pragmatic and strategic leadership of Modi and Xi Jinping, the old way has been replaced by a more confdent and trustworthy approach. Together, we have opened a new route to Kailas Manasrovar through Nathu La, performed joint military exercises, presented a massive joint naval show at Vizag, and continued delegationlevel exchanges despite strong disagreements on the declaration of Lakhvi and Masood Azhar as Pakistani terrorists in a UN vote. We have strived to move ahead with hope. This is a remarkable feat in bilateral diplomatic relations indeed.
The best way to cool tensions on the Himalayan border is to pursue a policy of 'vigilance and visitation'. Cheering on China is the spirit of a confdent and friendly India. We can still, at the same time, safeguard our own national interests.
My 2017 mission statement is "U.C., V.C., L.C.": "Understand China, Visit China, Learn Chinese."
I must quote the inspiring words of Prime Minister Modi on our relations with China:
"I attach great importance and priority to our relations with China. We are two ancient civilizations with a long history of engagement. China is our largest neighbor, and India's neighborhood occupies a special place in my national development plans and foreign policy. Today, we are the world's two most populous countries and two largest emerging economies. We are both undergoing economic transformation on an unprecedented scale and speed.
Therefore, a climate of mutual trust and confdence, respect for each other's sensitivities and concerns and peace and stability in our relations and along our borders are essential for us to realize the enormous potential in our relations."
— Modi's speech at the press briefng with President Xi Jinping, September 20, 2014, New Delhi
We must look at our 2017 relations from this viewpoint. India is talking to China, not some individual. It's in the interests of the changing world that India and China write a success story on strategic relations. The power poles are shifting from the West to the East, and India and China must play a bigger role in determining the future balance of power in the region. Cooperation over conflict is the key to a productive future. India-China dialogue can construct a new era of peaceful economic prosperity and strategic cooperation, vital not only to both countries but to the world. We should work to ensure corrections in bilateral trade and ensure that India-China cooperation is boosted, and most importantly that trust is restored in defense ties, which will guarantee tranquility on the borders. Both sides are expected to enhance peopleto-people contact and promote increased tourist traffc, liberal visa policies, and student exchanges.
I am working on a plan to develop Chinese learning centers in India. I have not seen Chinese people be anything but friendly to India. Our relations should transcend political fault lines, and we must embrace each other's society, literature, movies, and language.
One should not ignore the fact that the progress of recent border talks in Beijing demonstrated a mature approach by both sides. The BRICS declaration also paved a path towards future cooperation on strategic issues.
Bilateral relations with China are a matter of political consensus in India, and this spirit is being further reinforced for a better future.
The situation is best illustrated by our President, Pranab Mukherjee, who wrote in the foreward to my book on Kailas Manasarovar, "IndiaChina relations have witnessed comprehensive progress in recent years. Both countries stand on the threshold of a leap into an exciting phase of global exchange, wherein harnessing ideas and resources for global welfare will create a major pivot in world peace and welfare."
The author is a member of Parliament, Rajya Sabha, member of Parliamentary Standing Committee on Defence, member of Parliamentary Consultative Committee on External Affairs, and president of Parliamentary Group on India China Friendship.