Joel Ruet on BRI: First Sketch, Then Go to Details
Major challenges faced by the BRI are in fact faced by any initiative in the world.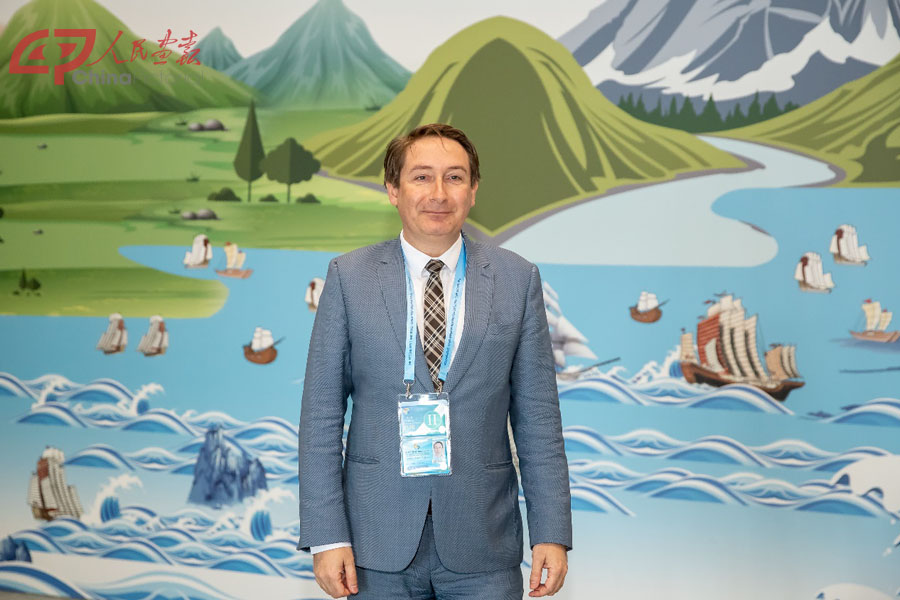 Joel Ruet, president of the Bridge Think Thank (France), gave an interview to China Pictorial in Beijing during the ongoing Second Belt and Road Forum for International Cooperation which is scheduled for April 25 to 27. Here is his opinion on the Belt and Road Initiative.
The Belt and Road Initiative (BRI) has attracted some criticism, but some of it is just proof of its success—the BRI is very prominent and visible. Major challenges faced by the BRI are in fact faced by any initiative in the world. If you look at Europe and Africa and initiatives proposed by the World Bank, the same challenges are present. The current situation is critical for the environment, for nature and for biodiversity. And no country has found the ultimate way to sustain job creation. In the end, the BRI will be fairly assessed on these criteria.
The recently launched Belt and Road Studies Network is a think tank platform to address that criticism and also, as the Chinese saying goes, to seek truth from facts. The purpose is not to hide problems but to document whether the problems are structural or in the minority of the cases and whether the ingredients of success arise in the majority.
In any innovation paradigm, first you need pilot projects or demonstrations, next early adopters, and then go to massification. For an initiative like the BRI, it is similar. You need demonstrations like mega infrastructure projects. It is understandable that there are some failures in the beginning that attract criticism. But what's important is that we find solutions. After demonstrating the BRI is an impactful initiative, you go to the complex, paying greater attention to details and quality.