Sino-Indian Infrastructure Cooperation:Opportunities & Challenges
Correcting the mismatch of national resources by increasing Chinese investment to India, especially in the field of Infrastructure, may bring about a macroeconomic "Pareto improvement," giving rise to a win-win situation between China and India.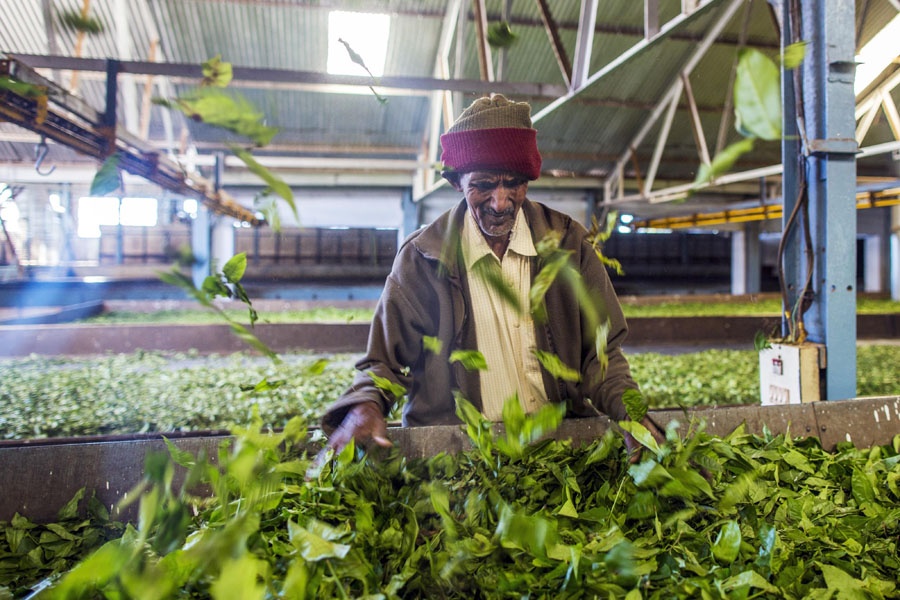 I. Infrastructure is crucial to Sino-Indian economic relations
China and India, the Asian twin giants, have drawn much attention around the globe. Never before have such mammoth economies with a combined population of 2.3 billion grown so fast and steadily for so long. However, if one subjects Sino-Indian economic ties to scrutiny, an anomaly looms large: while China has been the largest trade partner of India for some years now, the volume of bilateral investment has been disproportionally small to the scale of bilateral trade and unusually meager considering the sheer sizes of the two emerging economies.
Statistics may better reveal the situation. In bilateral trade between India and China, the largest trade partner–China–registered a record high of US$70 billion in 2014, with an imbalance as large as US$38 billion in favour of China; However, China has only contributed 0.15 percent or US$313 million of India's total foreign direct investment (FDI) inflows between April 2000 and December 2013. As this heavily skewed trade investment relations breed
the double-layer issue of trade deficit and underperformed investment inflows for India, the economic relations with China has caused much concern among decision-makers in India.
Every cloud has a silver lining, however. Sino-Indian infrastructure cooperation may present a golden solution. While India is undergoing an "enormous infrastructure deficit," China has plenty of financial and technological resources ready for its global investment campaign-perfectly embodied by the Belt and Road Initiative and the creation of the Asian Infrastructure Investment Bank (AIIB). Correcting this mismatch of national resources by increasing Chinese investment to India, especially in the field of infrastructure, may bring about a macroeconomic "Pareto Improvement," giving rise to a win-win situation between China and India. After all, India needs Chinese investment, and China sees in India a great opportunity for growth.
II. Sino-Indian infrastructure cooperation is gathering momentums
The Indian government has resolved to make India a business-friendly destination, especially as Prime Minister Narendra Modi initiated his ambitious scheme of "Make in India."However, it is the infrastructure deficit that largely checks his ambition. In the World Economic Forum's Global Competitiveness Report 2014-2015, India's infrastructure ranked 87th out of 148 countries, even falling from 85th in 2013-2014. Likewise, according to a recent report from UN Habitat, New Delhi and Mumbai–India's two leading cities–lag far behind other regional capitals in terms of infrastructure.
Infrastructure shortcomings including insufficient power generation, unreliable power grids, overcrowded and unpaved road networks, and aging and cumbersome railway system all severely cripple India's economic ambition, as it not only stifles domestic entrepreneurial dynamism, but also thwarts inbound international investment which India is thirsty for. This negative effect has been measured quantitatively by a McKinsey report which calculates that the problematic infrastructure on average drains away two percent of India's GDP every year.
For India, the need for better infrastructure is surely pressing, but it lacks domestic resources to meet the demand. Traditionally, the public sector almost entirely covered India's infrastructure spending.
However, for the US$1.07 trillion–which the Confederation of Indian Industry calculated India would need to revamp its infrastructure over the 2014-19 period–the government now expects half of it to come from private capital, be it foreign or domestic. Driven by the thirst for funding, India started to look for potential overseas investors interested in filling the gaps in infrastructure spending.
Bearing India's dire need in mind, China took a proactive stance to help out. During Chinese President Xi Jinping's trailblazing state visit to India in 2014, the two countries signed 12 agreements, one of which specified that China is projected to invest US$20 billion in India's infrastructure sector over five years. Under this scheme, specific investment projects for upgrading India's decrepit rail, road and power infrastructure besides telecom were also listed with details. If these projects are implemented, Xi's offer will propel China from a minor player to a major foreign investor in India. In economic terms, infrastructure investments from China are highly appealing to India. Such inbound investments will not only help India cover its huge trade deficit vis-a-vis China, but also comprehensively strengthen India's economic foundation. After all, measures that enhance the basic infrastructure are equivalent to an across-the board rise in the productivity of a country's industry. But, however economically attractive China's offer might seem, Sino-Indian infrastructure cooperation achieved only limited progress, definitely short of the scale projected in the 2014 agreements.
III. Constrained albeit promising infrastructure cooperation
Currently, China has made some inroads into India's infrastructure sector. With state-of-the-art railway technologies and relatively low costs, Chinese companies have won several deals in construction and equipment procurement. For specific items such as tunnel building, electrification, high-speed upgrade, carriages production, last-mile connectivity and gauge conversion, Chinese companies are particularly competitive. For example, together with various Indian partners, Shanghai Urban Construction Group (SUCG) has undertaken major tunnelling projects for the Delhi Metro Rail Corporation (DMRC) since the early 2010s, including the New Delhi Elevated Subway as well as the Delhi Metro Airport Express. In July 2015, China Railway Rolling Stock Corp., Ltd. (CRRC) also successfully sold Kolkata Metro 14 subway engines and 112 carriages in total.
Similarly, India's rocketing power demand has presented massive opportunities for Chinese equipment suppliers and construction contractors. In Mundra thermal power station of Gujarat, for instance, Beijing Beizhong and Harbin Boiler supplied the boilers and generators for the first four units; Sichuan Dongfang Machinery supplied the turbine; and SEPCOIII from Shandong was the EPC contractor for the five 660MW units, which featured super critical technology. In Odisha, SEPCOIII was also the EPC contractor for Jharsuguda Thermal Power Plant. According to an Indian official, Chinese suppliers, who in general offer 15-20 percent lower price than their Indian competitors, have claimed more than 50,000 MW capacities across India. Similar stories can also be found in TBEA Energy, a Xinjiang-based company, which is now developing a major green energy park near Vadodara, Gujarat.
Despite these individual and scattered examples of success, a large portion of China's endeavours and passion for infrastructure development in India has been rebuffed for non-market reasons. First of all, India's undue anxieties against China largely prevent many Chinese enterprises from entering the fields that are regarded sensitive, such as telecom and railway networks. Secondly, non-market risks–rampant red tape and political inertia–render Chinese investors very vulnerable, as infrastructure projects often take a long period and depend very much on a cooperative local government. Thirdly, some Indian decision-makers have unnecessarily pit their geostrategic designs against the Chinese ones, thereby making it impossible for Chinese regional infrastructure initiatives–the BCIM (Bangladesh, China, India, Myanmar) Economic Corridor or the 21st Century Maritime Silk Road– to receive New Delhi's cooperation.
Given the above-mentioned hurdles and distortions, China's infrastructure bids, which appear economically attractive in general, are often turned down for non-market reasons. For example, the BCIM Economic Corridor, which plans to connect China with India through Myanmar and Bangladesh by highways, railways and sea ports, has had only a lukewarm reception in India. Bridging two major emerging economies together, the BCIM Economic Corridor is expected to bring multiple benefits such as improved connectivity, economic diversification and poverty reduction to the region. However, as these considerations of social and economic well-being are largely overshadowed by misplaced concerns over"security and stability"of the region, different players from the Indian side have poured cold water on China's enthusiasm, burdening Sino-Indian infrastructure cooperation with an extra layer of complexity.
VI. Multilateral institutions present a way out
As a matter of fact, many Chinese offers have been turned down because of political and security concerns in the past. Although such refusals bring short-term psychological or ideological relief, they may backfire and hurt India's economic potential in the long run. However, some new elements may bring new dynamics and increase cooperation in Sino-Indian relations. India has accepted China's invitation to join the AIIB as one of the first founding members. It even became the second largest stakeholder only behind China, securing the post of vice-president for an Indian. Moreover, China and India, together with other BRICS countries, have also established the New Development Bank–also known as the BRICS bank–of which Mr K. V. Kamath from India holds the first presidency.
The deep-rooted anxieties among Indian hard-liners can hardly be dissipated soon. However, as India gets increasingly involved in the multilateral institutions led by China, the stance of the two countries can be gradually massaged to align with each other. As scholar Angela Stanzel insightfully observed, "as a member of the AIIB – a potential financing source of some Silk Road projects – India is already part of the Silk Road project, whether it likes it or not."As capital inflows can be routed via the AIIB and BRICS bank in which New Delhi has a say, India turns out to be better positioned to receive the Belt and Road Initiative, especially China's infrastructure investments which it has long been thirsting for.
Even where there are common interests, cooperation is not always straightforward. However, with the help of these newly-established multilateral institutions, the prospect for Sino-Indian infrastructure cooperation may turn out to be promising like never before.
The author is research analyst of the International Cooperation Center of the National Development and Reform Commission. He mainly engages in research in developing countries.