Strengthening Long-range Vision
To de-risk its own growth prospects, China should expand economic cooperation with India.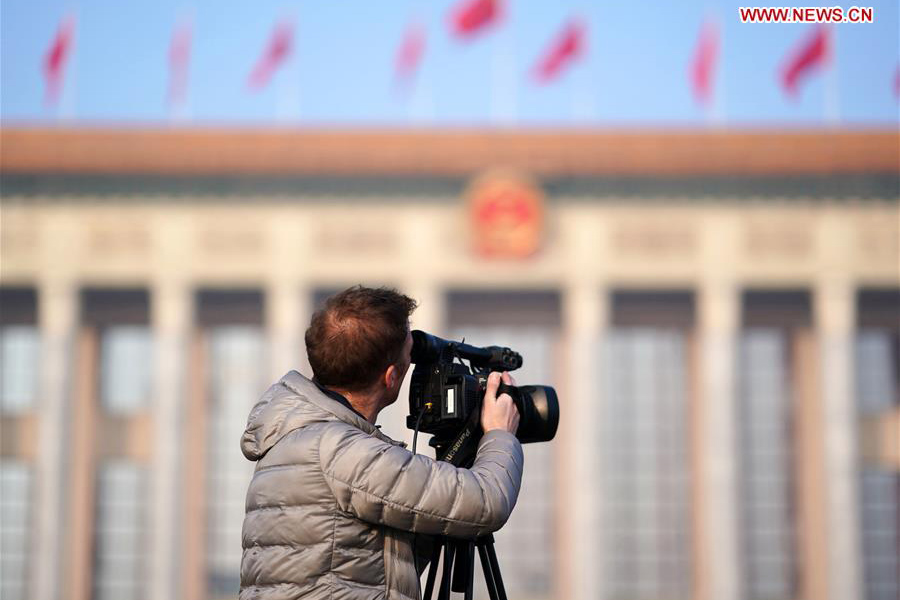 This is a testing period in the history of China's economy, but the Chinese government is facing it thoughtfully, maturely and with much foresight.
At a meeting in January, Chinese President Xi Jinping had alerted the nation that China faces major risks on many fronts.
In spite of these risks, however, China is not deviating from its chosen path of reform and opening up, as clarified in the government work report delivered by Premier Li Keqiang to the 13th National People's Congress, China's national legislature, during the ongoing "two sessions" in Beijing. He has done well to reassure foreign businesses and investors that China "will strengthen efforts to protect foreign investors' legitimate rights and interests." While mentioning several concrete steps to stabilize and de-risk the economy, he also made clear that China is now consciously pursuing the goal of achieving greater qualitative growth, as opposed to merely quantitative growth. Thus, it has set its GDP growth target for this year at 6-6.5 percent, which reflects its determination to achieve higher-quality and sustainable development, in which people's welfare, poverty eradication, employment creation and environmental protection take precedence over increase in abstract economic numbers.
The raising of the fiscal deficit target to 2.8 percent of GDP from 2.6 percent in 2018 is aimed at releasing more funds for well-targeted growth. It should, however, not be seen as a conventional "stimulus" measure. There is far greater focus on the growth needs of small and micro businesses. As in India, these are, and will continue to be, main generators of employment opportunities.
Simultaneously, the Chinese government is vigorously pursuing its strategy to transform its manufacturing and services base with the revolutionary power of new technologies. Significant reduction in broadband service rates is a case in point. Traditional industries are seeking to be technologically upgraded, even as support to the emerging high-tech sector will greatly increase. This necessarily calls for increased support for both basic and applied research, as well as innovation, and the Chinese premier's report amply reflects this commitment.
There is much that India can learn from China's twin approach of ambitious pursuit of success in high-tech industries (dubbed the "Fourth Industrial Revolution"), while deepening its commitment to modernizing traditional industries, small and micro enterprises, services sector, agriculture and the rural economy.
Of no less interest to India is the Chinese government's attention to the fulfilment of the needs of the vulnerable sections of society. New steps have been announced to develop care for the elderly, especially by expanding community services, since the number of people aged 60 and above has reached 250 million – nearly one-fifth of China's population.
One big area of uncertainty before the Chinese economy is the outcome of the ongoing China-U.S. trade negotiations. It is in the interest of the entire world that these negotiations yield positive results; otherwise the risks for the global economy (including the U.S. economy itself) and global stability will rise sharply.
But as an Indian, I look at this situation as a strong reminder of the need for a massive expansion and deepening of India-China economic cooperation, as well as mutually beneficial cooperation and partnership in many other fields. In today's fast-changing world, Chinese investors and businesses should view India as a great opportunity, potentially far bigger than the United States. Importantly, this will de-risk China's own growth prospects.
China can also become a force of stability and growth in the entire South Asian region, especially by pursuing some out-of-the-box thoughts and measures to bring India and Pakistan closer, and bring peace and development to Afghanistan through an innovative regional cooperation mechanism. As it gears up to meet its goals in 2019, China is also keeping in sight the potential long-term milestones it can help its neighbors achieve, which will prove beneficial for all parties involved.
The author is a political and social commentator, based in Mumbai. He was an aide to India's former Prime Minister Atal Bihari Vajpayee, and has also recently founded the Forum for a New South Asia, which advocates India-China-Pakistan cooperation.