The Rise of Ola
Ola has redefined the car rental service in India which was an unorganized sector before its inception.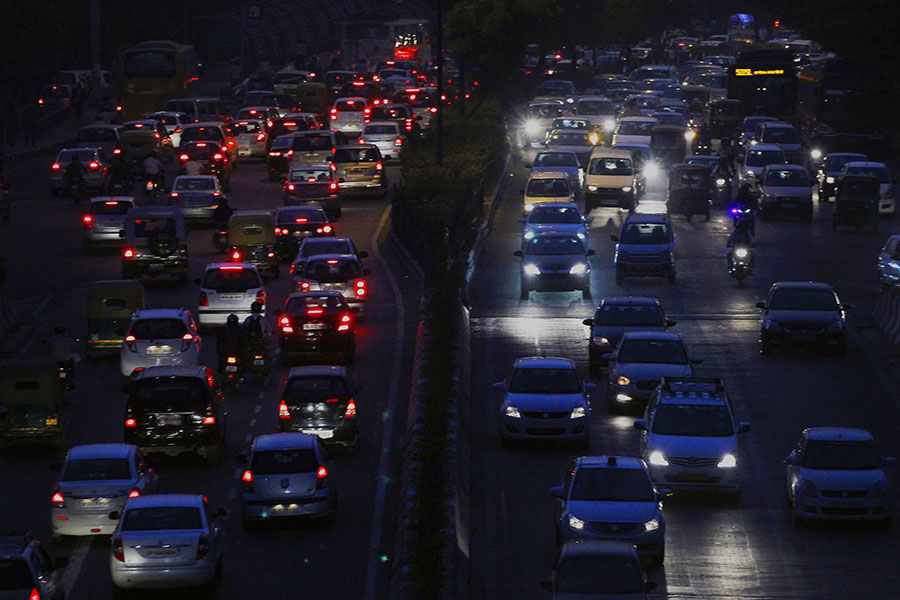 Way back in 2008, a young man who had just graduated from IIT-Bombay got a placement offer from Microsoft Research in Bangalore. He took it and worked there for two years. In his spare time, he actively explored ideas to start a business. In short, the entrepreneur bug had bitten him.
One fine day, he decided to quit his 9-5 job and start his own business. He started a company to sell short duration tours and holidays online. While running that business for a few months, he took a car re­ntal from Bangalore to nearby Bandipur, and had a very bad experience. The driver stopped the car en route, tried to renegotiate the fare and abandoned him in mid-way.
He recognized this as an issue facing many consumers and realized that providing a top class rental experience was a great opportunity. That's how Bhavish Aggarwal thought of Olacabs. Aggarwal changed his business to focus on this opportunity, and with co-founder Ankit Bhati began his start-up journey, Olacabs, in December 2010.
Initial days
When Olacabs, run by ANI Technologies Pvt. Ltd., started its operation, they were not the only players, theoretically. The market was already cluttered with Meru, EasyCabs and MegaCabs, which were taxi services. When I met Aggarwal a few years ago, I asked him what he planned to achieve with his business venture. He said, "Olacabs wants to provide hassle-free, reliable and technology-efficient car rental service to Indians. In a deeply fragmented and highly unpredictable market of car/taxi services, there is a significant shortage of easy and comfortable on-ground options for transportation within a city or outside."
At that time, Aggarwal's game plan was to rope in small cab operators who typically owned and operated 3-5 cars, and private taxi owners who owned just one cab, and give them a chance to maximize their inventory utilization by providing them modern technology and processes for booking and access to customers. During that period, inventory utilization was around 40-50 percent. The concept clicked with the cab owners, as the benefit from Ola's technology platform helped them procure customers and enhance their income through better inventory utilization.
As is the case in most new ventures, Aggarwal did encounter problems, both personal and professional, at the time of inception. He said his parents didn't agree with his decision to become a "travel agent", but when Olacabs received its first round of funding from two angel investors, they became very supportive.
At the professional level, since Ola (name changed in 2014) never wanted to own a fleet of cars but wanted to be aggregators, they had a different set of challenges. Screening drivers based on their track record, drafting standards to enforce policies for passenger safety and cutting cost to be competitive were the major challenges. Besides, Ola had to take care of offline logistics as well. They had to guarantee a great experience, where cab comes on time, driver is well mannered and dressed, pricing transparent, booking convenient, and training and auditing of drivers and cars done regularly.
In the first three years, till December 2013, when Ola didn't have any competition, they focused on strengthening technology and expanding its reach.
Rise of Ola
In early 2014 they went into top gear primarily because Uber entered the Indian market and raised significant funding. Ola's top management decided to step up the action with new services, expanded footprints and big funding. New services such as Ola Mini, Ola Prime, prepaid wallet for cash-free rides and booking of iconic Kalli Peeli (black-and-yellow) Taxi of Mumbai thru Ola App. In July, Aggarwal raised another round of funding of INR 250 crores from Hong Kong-based Steadview Capital and Sequoia Capital. By the end of September, Ola had offered its services in six states.
Last year, too, was action­-filled. In 2015, Ola announced new services such as an SOS feature in its App, enabling cashless rides in autorickshaws and Kaali-Peeli taxis, social ride­-sharing called Ola Share, dedicated app for Ola Money, India's first cab leasing program called Ola Subsidiary and food delivery service Ola Café.
2015 was also a year of partnership. Ola struck a licensing deal with MapmyIndia to use its digital maps and location data for building new solutions apart from Apple and Google maps. It also announced a new program, "Ola Pragati" in partnership with State Bank of India under which it offered car loans to Ola drivers under a daily repayment scheme as against the practice of monthly installments. To avail the loan, drivers needed to continue working with Ola for 60 hours a week for a stipulated period. If they changed the operator, their loans would be converted into a regular car-loan with SBI.
At that time, San Francisco-based Uber, currently the world's most valuable start-up at $51 billion, said it would invest $1 billion in India within 6-9 mon­ths which will help consolidate its position and operations in the country. To counter Uber, Ola bought smaller rival TaxiForSure in a $200 million deal in March 2015 for stealing a march over Uber, and now claims to have an 80 percent market share.
Policy and environment for taxi aggregators
Till last year, there were no specific laws for taxi aggregator companies like Ola and Uber. Neither was there clarity on regulation. But, after a driver hailed through the Uber app raped a woman passenger in December 2014 things became different.
This year the Union Ministry of Transport issued guidelines to regulate business like that of Ola. They were identified as on-demand IT-based transportation aggregators and not taxi companies. The guidelines lay down that the aggregators must not own or lease any vehicle, employ any drivers or represent themselves as a taxi service, unless also registered as a taxi operator. The Union Govern­ment also said that "It's up to the state governments to accept or reject the guidelines."
Thereafter, several states tried to ban ride-hailing services or have them register as taxi operators. There has confusion and legal bickering over whether such services can be diesel cars in cities such as New Delhi where all taxis have to use compressed natural gas (CNG). Ola resolved this with a new feature wherein Ola Cabs in Delhi run only on CNG.
Investments
Ola has closed over $1.3 billion of external funding, of which over $1.2 billion was raised in 2014. In November 2015, Ola raised $500 million led by Baillie Gifford, Falcon Edge, Tiger Global, SoftBank Group and DST Global. In April 2015, Ola raised $400 million of funding led by DST Global in Series E and prior to that, $210 million led by SoftBank Group as part of its Series D round in October 2014. Ola counts Tiger Global, Matrix Partners, Steadview Capital, Sequoia India, Accel Partners US, and Falcon Edge also amongst its existing investors.
International ambition
Ola does have international ambitions and for that it has taken a partnership route. Recently, Ola announced a strategic partnership for a global rideshare partnership with Didi Kuaidi that claims 7 million rides per day across 360 Chinese cities, with Lyft that claims 7 million rides per month in more than 190 cities in the United States and with GrabTaxi which claims to have 1.5 million daily bookings across six countries in Southeast Asia.
Together, these companies now cover nearly all of Southeast Asia, India, China and the United States, reaching nearly 50 percent of the world's population. Joint partner products as a result of this partnership will start rolling out in the first quarter of 2016.
Through this global alliance, the companies will collaborate and leverage each other's technology, local market knowledge, and business resources so that travelers can seamlessly access local on-demand rides with the same application they use at home. Each country will handle mapping, routing and payments through a secure API, providing the best global experience for the millions of travelers between India, Southeast Asia, China and the United States every year.
Outlook
Ola is currently available in 102 Indian cities, has more than 350,000 vehicles registered on its platform and receives over a million booking requests a day. It plans to double its reach by 2016.
Deepti Chafekar and Hope Armstrong, analysts at Quettra, a mobile advertising company, are positive about Ola's prospects. "Ola in India is growing in leaps and bounds, and is a huge force to reckon with for Uber. The race between Ola and Uber is on in India, and one should stay tuned it to watch the competition unfold," they said.
The author is a Delhi-based journalist and Managing Editor of The Mobile Indian, a personal technology news portal.
Drivers turned entrepreneurs
Pinky in Delhi has been driving a taxi for a year now. She joined Ola about 8 months ago. In the beginning, she used to drive for an operator, but bought a new car for herself with Ola's help, and her earnings have since increased. She drives for 8-10 hours a day. She loves not having to work for someone and wait for a monthly salary but work to her own time.
In Rajasthan state where tourism is a major economic driver, Anuraj Yadav thought a degree in French would improve his job prospects. However, he was not happy with what he was doing as it tied him down. At 35, Yadav, now attached to Ola as a full-time driver, thinks differently. He loves his job because he can make good money and meet new people of diverse ethnic groups and learn from them about various things. He earns Rs 50,000 a month
Satyawati is another proud female cab driver on the Ola platform who has been associated with Ola for more than eight months and resides in Palam, close to the Delhi Airport. Driving for over seven years, she worked as a driver with multiple companies before joining Ola. She drives a cab to support her family financially since her husband died of brain tumor 21 years back. She likes the flexibility that Ola provides and earns more than what her fixed-salary jobs paid earlier.
Arun Kumar, 34, was a teacher before joining Ola. It took him really long to convince his family about his decision since it meant leaving the secure job of a government teacher. But when he decided to buy and drive a car that would have a yellow number plate, he hardly expected that it would turn out to so lucrative. Also, he enjoys flexible working hours and more job satisfaction than before. He earns close to Rs 50,000 a month.
Delhi resident Amarjeet Singh, 46, has a diploma in bio-medical engineering and was working for various hospitals. When he learnt about Ola in January this year, he instantly developed a liking, mainly for the flexible work hours. He lost no time in buying a car, attached it to Ola and the rest is history. Today, Singh earns Rs 1 lakh per month.
Kapil Verma was working with one of the most sought after MNCs but was dissatisfied with his work and life as it was monotonous and extremely corporate. He disliked the fact that he was bossed around and often dreamt of running his own business. When he came to know about Ola, he saw the entrepreneur in him coming to life.
With a dream of owning a fleet of cars, he quit his cushy job and became a driver-entrepreneur with Ola. Since then, there has been no looking back. Today, 30-year-old Verma drives his own cab and earns close to Rs 60,000 per month.
Published in the INAUGURAL ISSUE of CHINA-INDIA DIALOGUE