Trade War: Trump's 'Own Goal'
Increased tariffs are aimed at China, but actually impact U.S. consumers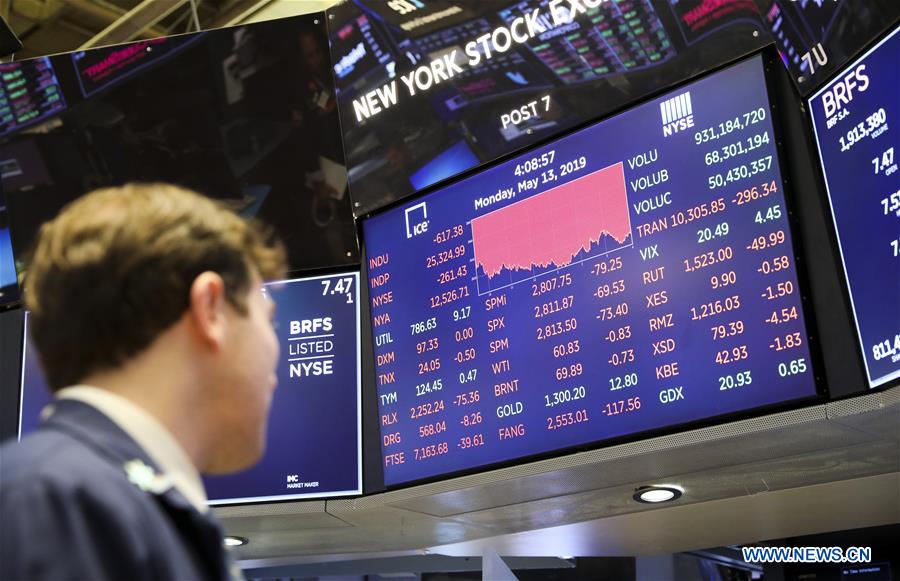 The U.S. increased additional tariffs on $200 billion worth of Chinese imports from 10 percent to 25 percent on May 10, the day the 11th round of China-U.S. economic and trade consultations ended in Washington, D.C. Against this backdrop, Beijing Review interviewed Jon Taylor, Chair of the Department of Political Science at the University of St. Thomas in Houston, the U.S. Edited excerpts of his views follow:
Beijing Review: What impact will U.S. President Donald Trump's tariff hike have on both countries and the global economy?
Jon Taylor: The impact will be quite large, assuming that Trump is truly serious about taxing all incoming goods from China. There will be multilevel impacts. Trump's tariff hikes will be felt by any U.S. companies that are importing goods from China, since they are the ones--not China--who will have to pay the tariffs. Additionally, it will have a ripple effect on the U.S. economy because these companies will pass along increased costs on to U.S. consumers. If he continues to give carve-outs for products like the iPhone, as he did when he first began announcing tariffs last year, then there is a possibility that it won't be quite as bad as we might expect. That said, if Trump goes through with his idiotic threat to tax all incoming goods from China, then China will likely target U.S. industries that have political importance.
Recall that ahead of the 2018 midterm elections, China targeted Harley-Davidson motorcycles, whiskey, cranberries, soybeans, and pork, which hit--among other places--the home states of Senate Majority Leader Mitch McConnell and then House Speaker Paul Ryan. Assuming that Trump follows through, I would expect Chinese tariffs to be just as targeted this time around as well, taking aim at U.S. businesses that operate in China with home bases located in important 2020 U.S. presidential election swing states. Trump's foolhardy trade war is not only counterproductive, it is like a football "own goal" in that it is aimed at China, but actually impacts U.S. consumers, the U.S. economy, and, very soon, the global economy.
While the U.S. restricts its exports of hi-tech products to China, can larger purchases of U.S. products like soybeans, oil and gas by China help address the bilateral trade imbalance?
Frankly, China can only purchase so much soybeans and oil and natural gas from the U.S. Trump's escalation of tariffs on Chinese goods resulted in the collapse of the trade talks and will result in less trade not more. Trump's tariffs have encouraged China to find alternative sources for various commodities. Even with a move to purchase more from the U.S., China has globally diversified its import portfolio. We will likely not see U.S. commodity imports approach pre-Trump tariff levels in the foreseeable future. Trump's views on tariffs are so pre-modern, so removed from the conventional wisdom regarding global trade that it begs the question about how often he attended his Wharton School economics classes as a student.
How can the U.S.-initiated trade war end? What's the right choice for both countries?
Trump has consistently proven that he relishes "moving the goalposts" in order to ramp up animosity toward China and economic globalization. He has created a "new normal" in which he appears happy to continually look for new and more confounding solutions in search of invented problems--all the while ignoring both the realities of global trade and the burden of costs that his tariffs have on the American people. His actions are not only damaging long-term China-U.S. relations, they are pushing the U.S. closer to a recession with every passing day. As long as Trump is in the White House I do not expect the trade dispute between China and the U.S. to ever be truly resolved.
China has demonstrated both restraint and calm throughout this useless trade war. I fully expect that China will continue to look for ways to respect each other's core interests in the spirit of win-win cooperation and mutual benefit. Frankly, Trump's Twitter rants have made things worse rather than better. Ranting about deal-breaking and threatening substantial increases in tariffs is not a normal negotiation strategy with one of the world's preeminent powers. If Trump really wanted to negotiate a legitimate, wide-ranging trade agreement, he should have begun by demonstrating respect for China by treating it like an equal. That would have created a more collegial environment that could foster a much more acceptable agreement. Unfortunately, Trump wants China to capitulate. He's delusional. Simply stated, that is not going to happen. This is 2019, not 1860.