Young Chinese, Indians Call for Mutual Learning
Youth talks inspired thoughts on reducing stereotypes, deepening mutual understanding, and bringing China and India closer.
Eight representatives from China and India gathered in Beijing on September 28 to discuss a wide range of topics related to the theme "China and India: What can we learn from each other?"
The representatives shared their cross-cultural life experience in the two countries with about 150 spectators at the China-India Youth Talks 2019. They also exchanged opinions on challenges facing China and India, and opportunities for collaboration.
Find out more with China-India Dialogue.
When Stereotypes Fade Away
Li Jian, Founder and CEO of Draphant
When people talk about safety in India, most of them misunderstand the country. I have about 10 Chinese female employees living and working in India, and I just can't stop them from going to the pubs and bars on weekend nights. They often return home as late as 2:00 a.m. This proves that it is very safe in India, at least in its metropolises.
Aditya Kumar Pandey, PhD student of Jawaharlal Nehru University
China is the safest country in the entire world. There was a small incident six years back when I first came to China. I visited the city of Changsha to participate in the Chinese Bridge competition. On the very last day I lost a camera, which was very dear to me, in a very busy market area, and the police helped me find the camera. That was quite incredible. With the infrastructure and technology Chinese police have, China has a very robust and secure system right now.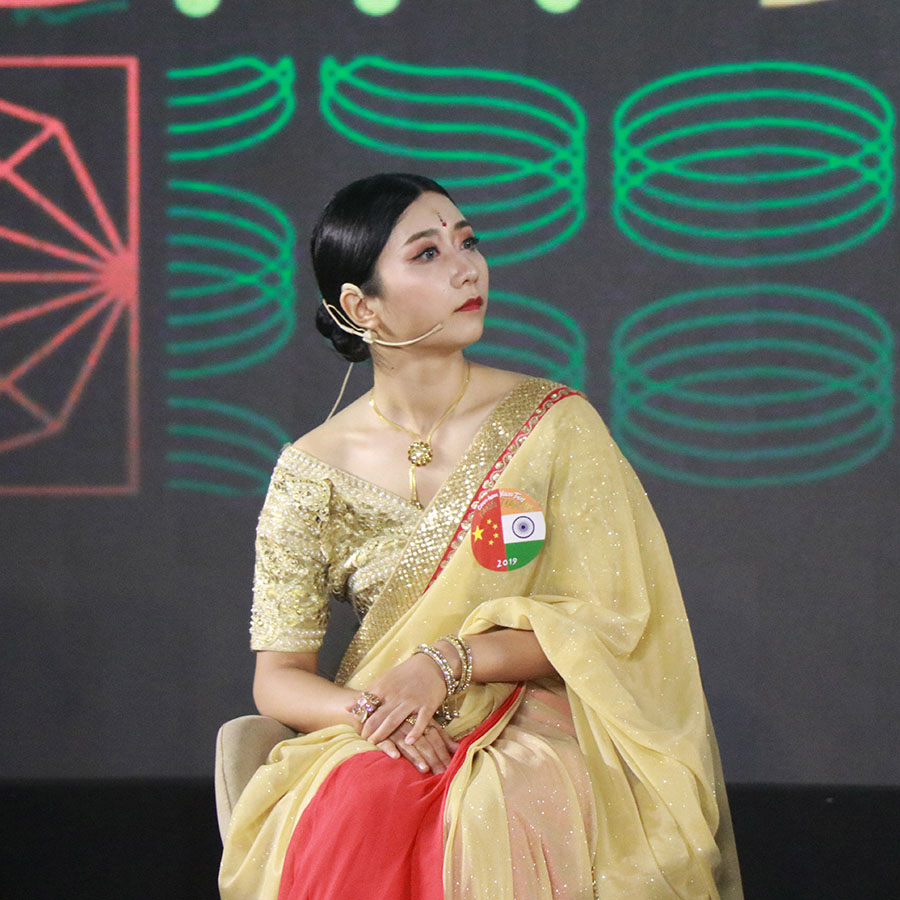 Yang Tianshu, former China Radio International correspondent in India
Bollywood movies have a huge influence on how Chinese people think of India, but it created a stereotype that Indians sing and dance anytime and anywhere. This reminds me of a similar experience. When I do physical exercise, not just in India but also in some other foreign countries, people keep asking me: Are all Chinese good at Kung Fu? Though there is a slight difference in the two cases. Not all Chinese are enjoying Kung Fu these days. But Indians do love dancing and singing, and it is a good way for them to share passion and make friends, and show the world how happy they are about their lives.
Seerat K. Banga, event organizer and host, graduate of the Zhongshan School of Medicine with Sun Yat-sen University
My first journey to China was hard because I didn't realize how much difficulty I had to face in terms of language because English is not used as much as in India. But then my stereotypes within the next month all disappeared. When you come here, face the people, talk to them and live in a Chinese city, you will find that there is nothing like what you expected. I didn't realize how advanced and efficient China is in terms of infrastructure and how it manages its big population. This was totally eye-opening. I am also impressed how China has kept its language so strong, and it makes you want to learn.
Mao Keji, Research fellow with the International Cooperation Center of National Development and Reform Commission
Now there are more Chinese tourists in India and sometimes they take pictures when they saw people laid back on the streets. So they told their Chinese friends that Indian people are quite laid back. But if you look at the people around us, nobody is doing this. This is wrong. The Indian people are among the hardest-working peoples in the world. When people don't understand the whole picture, they take a part out of it and say this is the whole story. In China, there are also laidback people. But if you look at the hard-working people, you would say Chinese are hard-working all the time. Both Chinese and Indians are hard-working and the only difference could be the external conditions. Some people want to be hard-working but lack the necessary material conditions. If we provide those conditions, they would be the best people in the world.
More Cooperation on the Way
Seerat K. Banga, event organizer and host, graduate of the Zhongshan School of Medicine with Sun Yat-sen University
I think medicine is an area for China and India to cooperate. In fact, they are already cooperating in the field as India is sending medical students to China. India and China both have huge population so they need doctors. That's why we have so many medical schools and in China they are helping Indian students to become doctors.
Li Jian, Founder and CEO of Draphant
The field of science and technology is a big advantage for China's future development, and it is not only benefiting China's market. And as more and more Chinese companies come to India, they also bring the same technologies and know-how there. Compared with those provided by the U.S. and Japan, China's solutions for power grids and high-speed railway networks more suit India. It is time for India to have more Chinese solutions.
Earlier when we were not so confident about China-India relations, we lacked investment in each other's market. Whenever a political issue happens, the business suffers. But in the last few years, direct investment from China to India easily went up to US$10 billion. Chinese companies are having more employment and contributing more taxation in India, which benefits the two countries in the long run.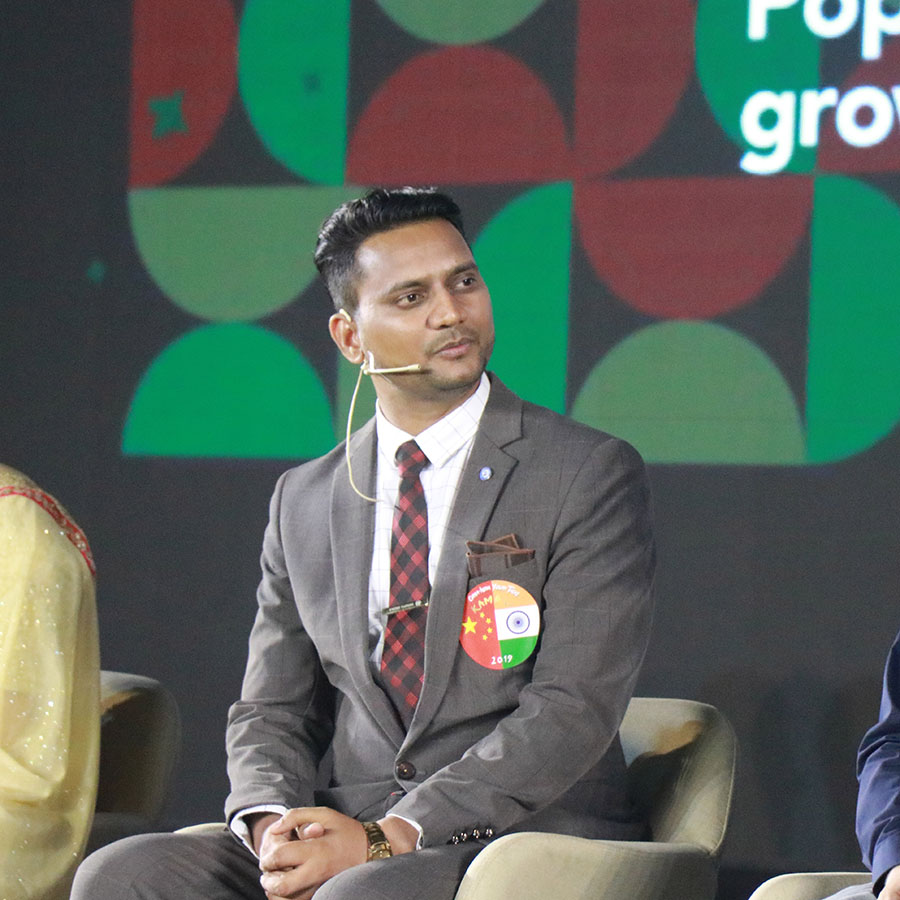 Kamal Panchal, executive officer of Asia Pacific Model United Nations
Both countries are facing the challenge of "brain drain." That is most of the talented people try to go to foreign universities for education and won't come back due to lack of jobs or bad educational and medical facilities. I hope the two governments can solve the problem so the talents who go abroad for education can come back to contribute.
Mao Keji, Research fellow with the International Cooperation Center of National Development and Reform Commission
China and India face similar problems but at different stages since the two countries are in different stages of development. Some problems China has faced are becoming India's right now. China now suffers from an aging population, but India has the most young and robust population in the world. About three decades ago, population growth was an issue in China, but currently it is for India. That's why the two countries can make more meaningful cooperation in that sense.
Aditya Kumar Pandey, PhD student of Jawaharlal Nehru University
Tourism is one industry China and India can collaborate on in the future. Both civilizations are thousands of years old. But now there are only a small number of Chinese and Indian people visiting each other. Along with that, we should strengthen people-to-people exchange because most of the Indian students in China are pursuing medical studies and there are only a small number of Chinese students in India. So in these sectors India and China can have better cooperation and foster their relations in the future.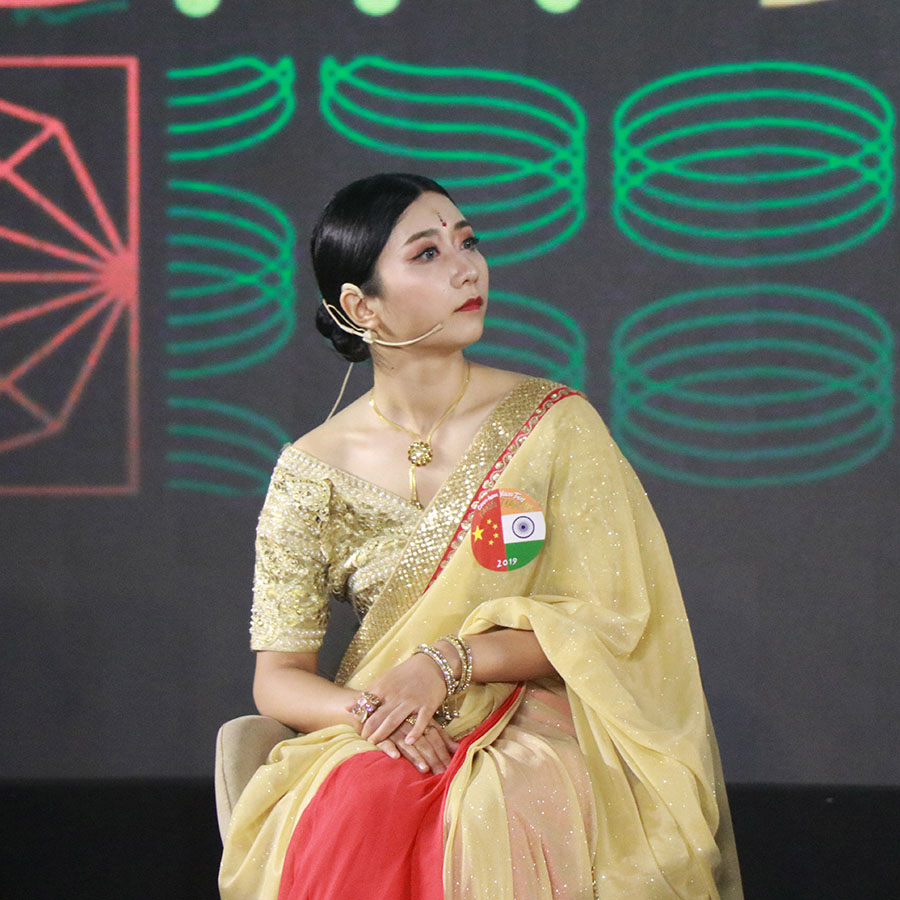 Yang Tianshu, former China Radio International correspondent in India
Currently media cooperation between China and India is not as much as we need. In the future, we should create more chances for cooperation between media organizations to hold talks like this or exchange programs to learn the way how each other's media works. We can share more information and let each other know the opposite side's way of thinking and show more details about the reality in China and India.
Prasoon Sharma, Pentland Scholar with New York University and University College London
The biggest challenge is to change the perception of our people. India and China do not just participate in global diplomacy. They should lead global rule-making now. We are working together for climate change, fighting terrorism and digital economy. We should create an Asian Union and work together since 50 percent of global population will be with us. And we can create the Asian Silicon Valley by connecting Bangalore and Shenzhen. Think about "China with India," rather than "China versus India." We should have competition but not contradiction.
Lin Sheng, Vice President of Corporate and Institutional Department, Bank of China Limited Mumbai Branch
If we compare the two countries to bullet trains since China and India are among the fastest-growing emerging economies in the world, then Mumbai, Delhi, Beijing and Shanghai are already in the first carriage because they are growing very fast. But in the last carriage, there are still relatively backward states and cities that have a long way to catch up. The difficulty lies in imbalance. Both countries are addressing this issue but it will still be critical in the next phase of development.
For cooperation between China and India, first of all, it's very important to keep the positive momentum on strategic fronts, such as strategic economic dialogue and financial dialogue. These mechanisms provide critical strategic items on the synergies between the two countries. Second is that we can strengthen collaboration under multilateral frameworks. Apart from the G20 and BRICS, which are fairly well-known, few people notice that India is actually by far the top beneficiary of the AIIB funds. The AIIB is the Asian Infrastructure Investment Bank, which was proposed by China a few years ago. Third, we should enhance the frequency and depth of our communication on some concrete matters. For example, recently we have helped the Reserve Bank of India visit China to learn agricultural credit about the workflow, policy and regulations. We expect more interactions as such to come in the future.
The video clip shows the 20-year-old Chinese dancer Wu Jingxi performing at the China-India Youth Talks 2019 on September 28.