---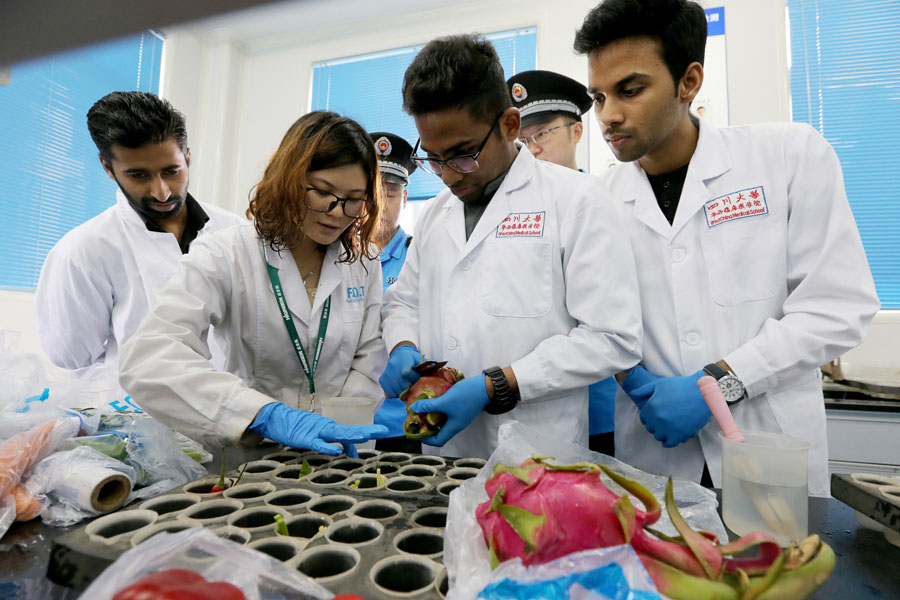 by Zhang Wenjuan December 6, 2018
Young people from China and India should strengthen communication and learn from each other to play a bigger role in reshaping the cultures of their countries and strengthening their soft power.
by Ru Yuan December 6, 2018
China's rising middle-income group has made the country particularly attractive to Lego Group.
by Faten Bahjat Yousef Zanaa December 6, 2018
Chinese solutions have strengthened world civilization and enriched its development theories. From 1978 to 2018, China achieved continuously high economic growth under controllable inflation pressu...
by Chu Yin December 6, 2018
China is striving to enhance opening up in all areas and promote connectivity. By doing so, it hopes to pay forward the dividends the country has received from its reform and opening up to facilitate the process of globalization.
by Swaran Singh December 5, 2018
China-India cooperation can accelerate the pace of comprehensive human development.
by Mahendra P. Lama December 5, 2018
Imagination and innovation have the ability to inject huge and diverse cooperative matrices.
by Chaitanya Mallapur December 4, 2018
CIIE will be a great networking and marketing opportunity for small and medium-sized companies in India to become global exporters and players in the world market.
by Ma Bin December 2, 2018
Xi's speech conveys China's determination to deepen reform and opening up and extend goodwill to improve global governance.
by Ye Yu December 2, 2018
Providing an open, flexible platform for stakeholders with contrasting values and interests to reach important consensus is the most significant role of the G20 today.
by Lin Minwang December 1, 2018
It is clear that India once again plays a balancing act at the G20 summit. The question is how long it can continue this balancing act against the backdrop of increasingly fierce geopolitical competitions.