---
by CHINA.ORG.CN September 29, 2017
The Italian and Albanian versions of Chinese president's book on governance, "Xi Jinping: The Governance of China," were launched in Rome and Tirana respectively with positive feedback from the aud...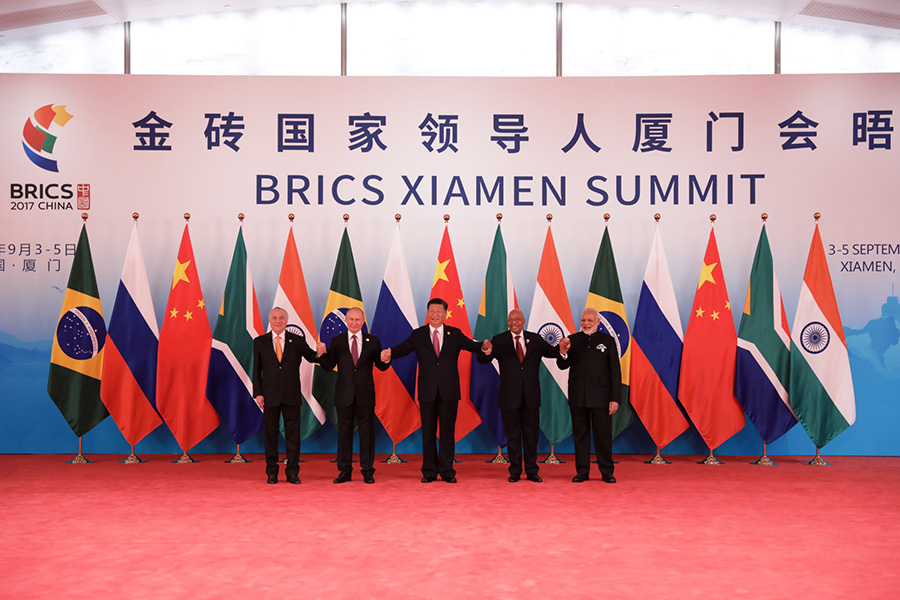 by Li Xia September 8, 2017
In a historical period that features extensive development, huge changes and sharp adjustments, a large number of emerging market and developing countries have come of age just in time to boost the sluggish world economy, adapt to the trends of political multi-polarization, economic globalization and cultural diversification, and build a new global order that meets the needs of the time.
by Li Xia September 8, 2017
Promoting connectivity through building roads has become vital to the prosperity of China, a country with a huge population and vast territory. This is a key facet of the Chinese wisdom that President Xi has alluded to so many times in his speeches.
by Alpana Verma September 5, 2017
Alongside issues like infrastructure, connectivity and green energy, internet governance is a key area of focus for the five nations.
by Swaran Singh September 4, 2017
Indian Professor Swaran Singh comments on Chinese President Xi Jinping's keynote speech at the BRICS Business Forum.
by China Daily September 4, 2017
President Xi Jinping has called for joint efforts with other BRICS members to usher in the second dynamic decade of the emerging markets' bloc to benefit the people of all countries.
by Xinhua September 4, 2017
The international business community at the BRICS Business Forum inaugurated on September 3 expressed confidence in cooperation built by the BRICS bloc grouping Brazil, Russia, India, China and Russia, hoping such cooperation can be furthered in future.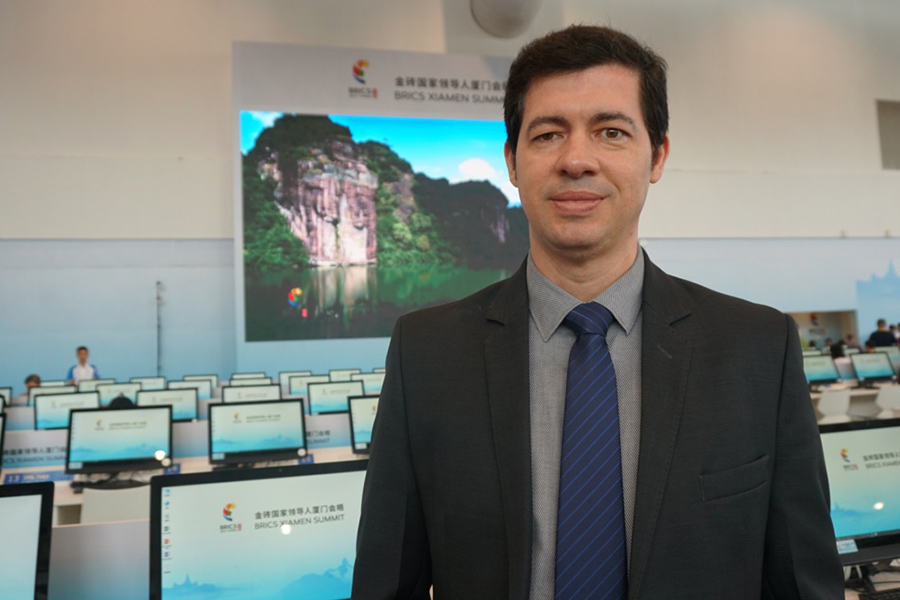 by Zhou Xin September 2, 2017
During an interview by China Pictorial, Rafael Fontana, a Brazilian journalist with China Radio International (CRI) expressed that BRICS cooperation is crucial for Brazil. Fontana thinks that since...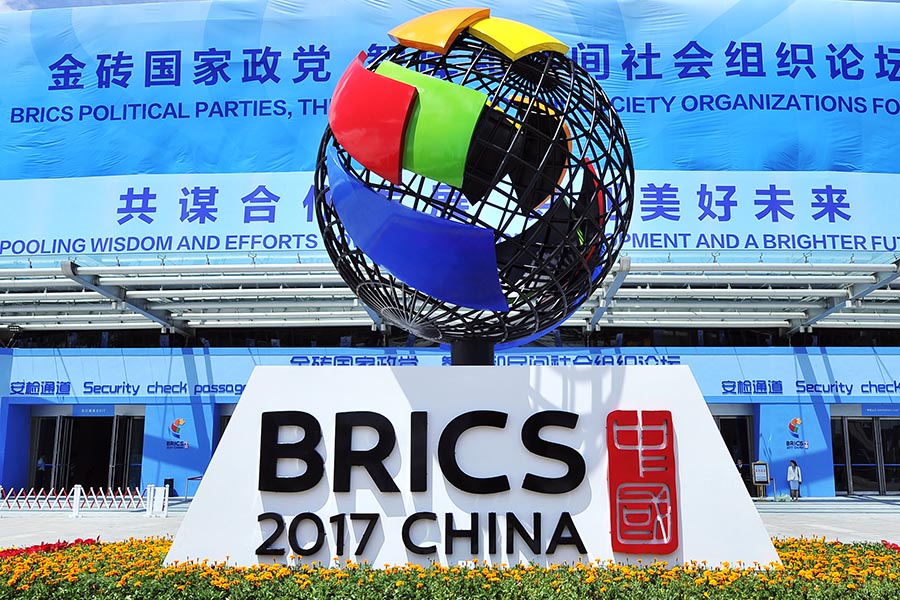 by Li Xia September 2, 2017
Across a decade of cooperation, BRICS countries have explored pragmatic, effective concepts and methods for global governance.
by Swaran Singh Jaswal September 2, 2017
China-India Dialogue recently interviewed Professor Swaran Singh Jaswal. He expressed his expectations for the Xiamen summit and his hopes for future BRICS cooperation. This article is edited from a full interview.